Luma Labs UD7: tiny USB sub-display, tiny price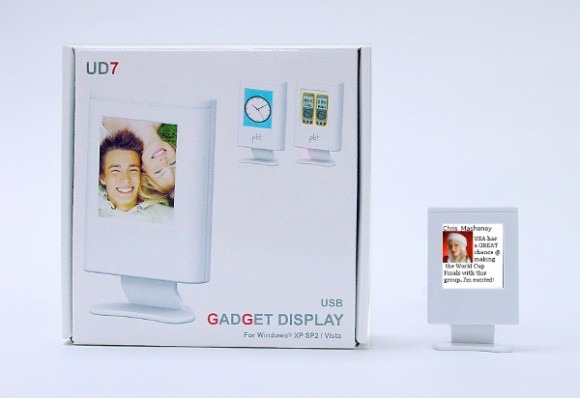 USB secondary displays are pretty nifty for adding a little more screen real-estate to your computer, but with prices for the regular 7-inch displays generally kicking off at around the $200 point it can be overkill if all you want to do is monitor the occasional tweet or CPU status.  Into the fray steps a far smaller screen, in fact the Luma Labs Gadget Display UD7 measures just 1.5-inches; however it also has a comparably smaller price, at under $30.
Like its bigger counterparts, the UD7 connects – and gets its power – from a single USB hook up. It doesn't appear to show up as a completely separate display, however; instead Luma Labs supply software that let you turn it into a digital photo frame, system stats monitor or calendar.
They also suggest you can use it for Twitter updates, though we're hoping there's some sort of filter in place as more than a few people in your stream and you'd not be able to keep up.  Still, it's an easier way to add a separate display to your desktop – anyone remember Microsoft SideShow and how well that took off? – and at $29.95 not a bad stocking filler either.