Lucasfilm registers pack of new Star Wars domains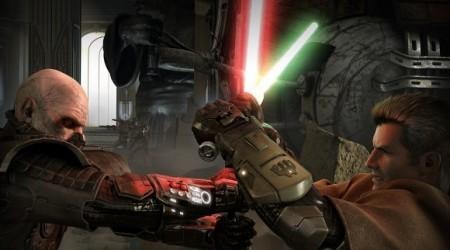 Just a couple days ago, Electronic Arts signed a deal with Disney that would see the video game publisher obtain exclusive rights to the Star Wars video game franchise, which pretty much confirms that new Star Wars titles will be incoming at some point. Today, it has been discovered that Lucasfilm has registered a slew of domain names that are possible ideas for future game installments.
Of course, the domains could be a mix between possible move titles and video game titles, but they give subtle clues as to what the title will be about. Some of the more notable domain names that were registered include Star Wars Rebels, Star Wars Wolf Pack, Star Wars Alliance, and our personal favorite: Wookiee Hunters.
Other domain names include Wolf Pack Adventures, Order 67, Bothan Spies, Gungan Frontier 2, Gungan Frontier 3, and Gungan Frontier 4. Of course, further details on these titles is far from unknown, but it at least tells us that Disney and EA are set to kick it into high gear with new Star Wars installments over these next few years.
Disney acquired Lucasfilm and LucasArts back in October, essentially getting full control over everything Star Wars. However, it came at a cost for the Mickey Mouse company, who paid just north of $4 billion for it all. It looks like that investment will come to good use, though, as Disney looks to milk the franchise for everything its worth.
[via Fusible]