Lotus is a wearable panic button, sort of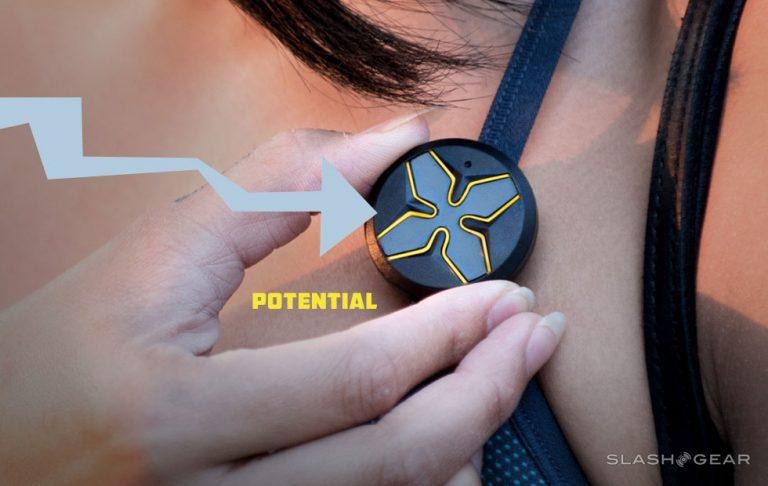 The Lotus by Seam is a small button with a microphone, a speaker, and a bluetooth connection. Lotus can be attached to a person's clothing, a necklace, a backpack, or whatever else the user might consider handy. The button works with the user's smartphone and an app called Seam Personal Security. This app connects the user to up to 5 contacts with which GPS, video, and audio information can be shared at a tap.
Seam app
The Seam Personal Security app allows users to share audio, visual, and location information with a set of contacts in real time. With this app, users can add up to 5 "Guardians" (contacts) with whom they'll share said information. This service stores these recorded "journeys" for viewing for 24 hours after they're first recorded.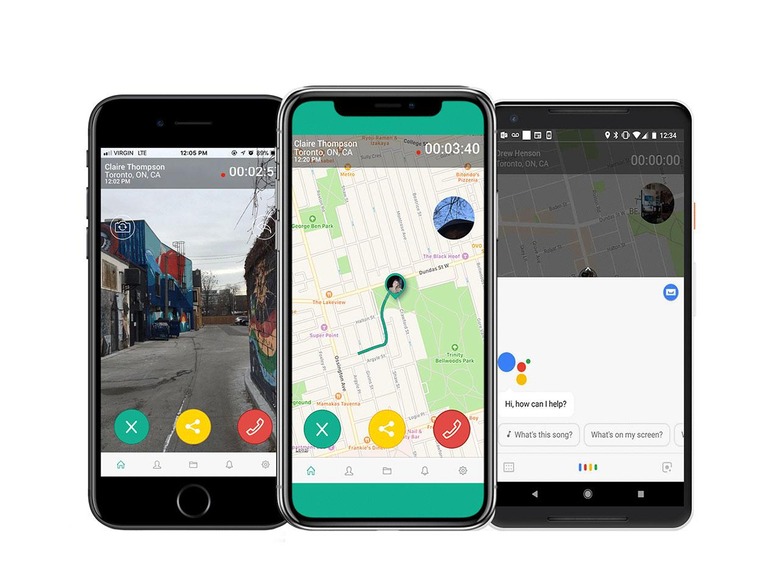 Seam makes money by offering extended functionality in their app. Without a subscription cost, users cannot download their journeys, and journeys are only available for viewing for 24 hours. With a subscription to "SeamPlus," users can view journeys for up to 3 months after first recording, and users can download journeys for offline viewing.
Logs, as they're called when downloaded, contain videos containing any photos and audio recorded during a journey. Exported videos "contain two versions, one for each front and back camera angle synchronized with log audio."
This app can also connect to your smartphone's call functionality to initiate a phone call with a contact. That's all with a smartphone alone. Things are ever-so-slightly different with the Lotus device.
Lotus by Seam
The Lotus device enables "two-way, hands-free audio calls" when connected to your smartphone via the Seam app. The Lotus device also allows access to your smartphone's personal assistant – Siri or Google Assistant – allowing you to do anything your assistant could normally do on your phone, include control the Seam app itself.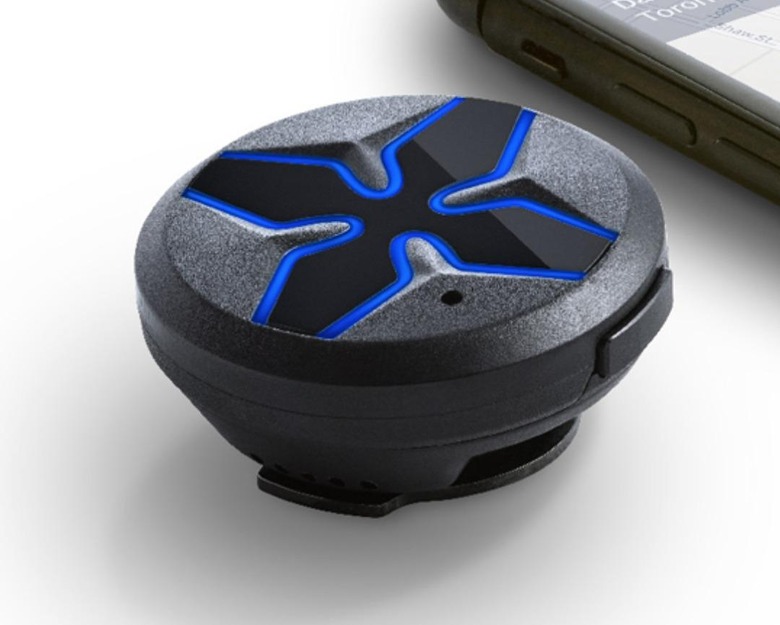 UPDATE: Apparently the Lotus allows hands-free phone calls to a guardian (in the app) or emergency services if you have an Android device only. With an iPhone you'll still need to take your phone out make that happen.
Battery life for the Lotus is apparently around 7 hours on standby or 5 hours talk time. The device comes with a charging case that has enough battery power to charge the button up to full 6 times, "for a total of 42 hours of use."
Price / Release
On pre-order, the device can be purchased for right around $130, and that includes a 3-month subscription to SeamPlus. That also includes the charging case and "a free accessory" from Seamtechnic dot com. Seam has a few accessories ready now, and will have more available in the future.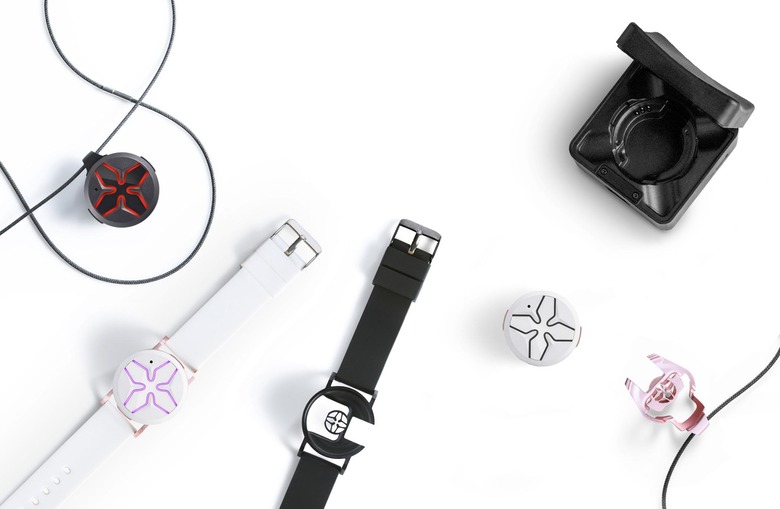 Potential Issues
When I first happened upon this product, I assumed it was like similar devices I'd seen in the past that'd also act as a camera. But the Lotus has no camera, and does not seem to enact instant audio/gps recording without voice control of the app. As such, it's not all that more useful as an emergency device than pulling one's smartphone out of one's own pocket and opening the Seam app.
In reality, the Lotus is mostly helpful as an extension of the Seam app as a remote control. For instance if you have your phone on a tripod, and you want to take a photo with the Seam app, you could tell the Lotus to take that shot from afar. So it's neat, but it could be a whole lot better.