Look, OnePlus 6 is probably a well-priced copycat, too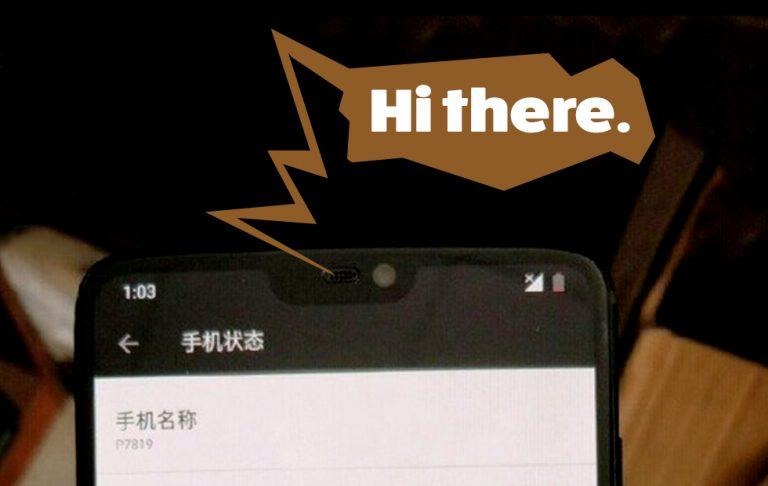 When you look at the latest leak of the OnePlus 6, you'll think – wow, but that does look familiar, familiar indeed. The device in the leak seems to work with a display with a notch at the top, and around back it has a pill-shaped arrangement of cameras (two cameras, as it were.) On the back is a fingerprint scanner and an LED flash, as well. If this design blows anyone's mind, I'd ask them how they've so successfully lived under a rock for the past half-year.
A leak of the OnePlus 6 suggested this week that the device would feature a Qualcomm Snapdragon 845 SoC and would roll with 8GB of RAM. With up to 256GB of internal storage, this device might well be the most premium-tier sort of device the company's ever made.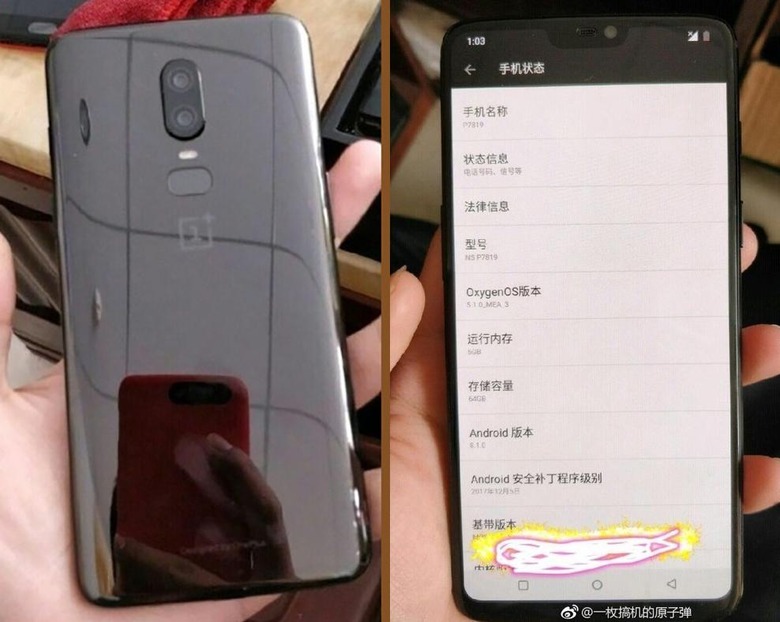 This device's back-facing set of cameras is said to come in at 12-megapixels and 20-megapixels, not unlike that of a couple other Sony-IMX sensor-toting camera arrays in top-end devices released this year already. This device was tipped to come with a $749 price tag, placing it squarely in competition with the most expensive phones on the market.
This device would, again, solidify the OnePlus company as a mover and a shaker in the industry. Not because they've stuck to their roots – because they haven't. Instead, while their original deal was selling high-quality phones with surprisingly low price tags, now they're doing a similar thing with the higher end of the spectrum.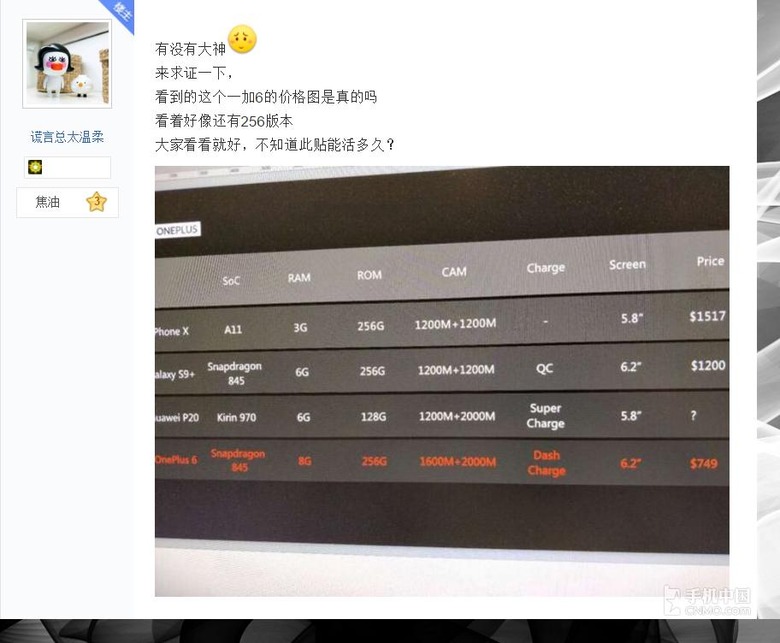 They're not aiming to take on the Moto Gs of the market, they're aiming to take on the big breadwinners. They want to show the world that they, too, can create a device whose front end looks more or less like an iPhone X, and whose back end looks quite like a combination HTC U11 and Galaxy S9. And why not? Not like any company is making phones that are strikingly different... monstrously... extremely... big fat amounts of different directly in everyone's faces...
Pricing information above was leaked by a now-deleted forum post on CNMO. Images above come from IT_Home on Weibo. I'd link to it, but the links always redirect to Weibo home, which is basically useless.