LonMID M100 MID-phone gets official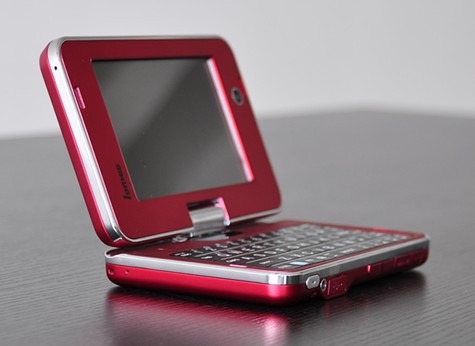 Photos of LonMID's M100 engineering prototype showed up before Computex, but now the convertible MID phone has made its official appearance on the company's site.  The obvious change is the color-scheme (the prototype was black and gold) but there are other differences too, not least the fact that the external phone keypad has been omitted.
Still, it's a 6.2 x 3.5 x 1.1 inch chunk with a 4.8-inch WVGA touchscreen inside and a smaller, 2.4-inch QVGA display inside.  Underneath there's a flat panel which could use backlit, touch-sensitive buttons; LonMID haven't released close-up images of the M100 turned on yet.
Other specs confirm the same 800MHz Intel Atom Z500 processor, paired with up to 1GB of RAM, a 4GB SSD and the Midinux Linux OS.  Wireless connectivity includes WiFi b/g, Bluetooth 2.0+EDR and some sort of 3G modem, judging by the SIM slot, while there's also a microSD card slot, USB 2.0 port, miniUSB port and a headphone jack, plus a microphone.  No word on when we expect to see it go on sale, nor where.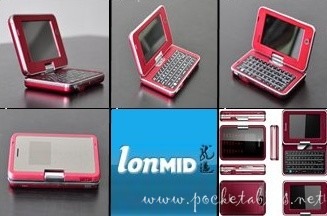 [via Pocketables]