Lomography Spinner 360 Camera Captures Full Panoramas [Video]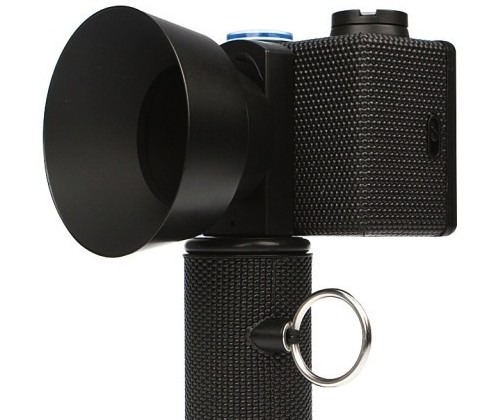 "You spin me right round, baby, right round, like a Lomography Spinner 360° baby, right round round round."  That might not be quite what Dead or Alive sang, but it's fitting today what with Lomo launching their first – and likely to be only – spinning 35mm camera.  The Lomography Spinner 360° is a film-based camera mounted on a handle, which can be spun 360-degrees by yanking on the pull-cord.
Video demo after the cut
In the space of around a second, the camera takes shots covering the full 360-degree panorama around you.  They reckon you'll get around 8 panoramic shots from a regular, 36 exposure film, and there's an integrated bubble level so that you can be pretty sure it's all at the right angle.
As a bonus, the end result has the sort of distinctive color saturation and image effects that Lomo cameras are known for.  The Lomography Spinner 360° is available now, priced at $145.
[via Acquire]