Logitech's iPad Crayon and Case are something Apple should've made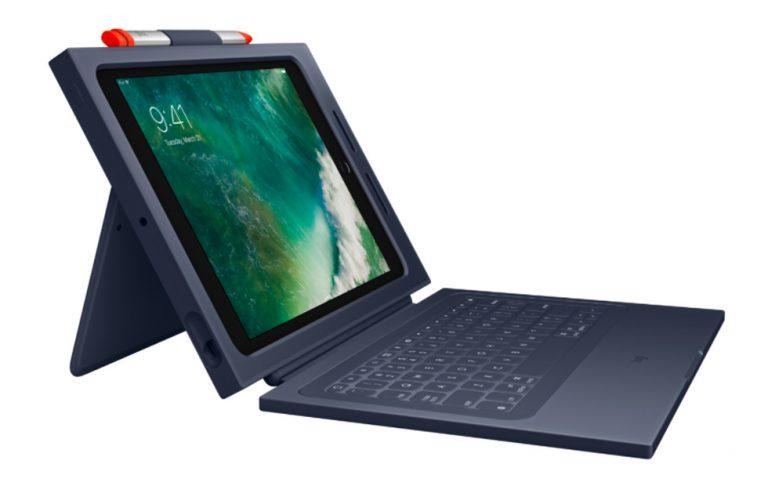 Logitech has announced a pair of accessories for the newly announced 6th-generation iPad: the Logitech Crayon and Logitech Rugged Combo 2. Both devices were designed specifically for use in the classroom and are arguably vital for it, the first being a stylus for children that is only about half the cost of Apple's Pencil; the second is a durable case with a keyboard and kickstand.READ: New iPad revealed with Apple Pencil in tow
Though Apple's Pencil remains an option, 6th-generation iPad owners will be able to buy Logitech's Crayon, a stylus with a $49 price tag that will be made available directly to educators starting this summer. The stylus charges using a Lightning charger and lasts 8 hours before needing recharged, but take note: it doesn't support pressure.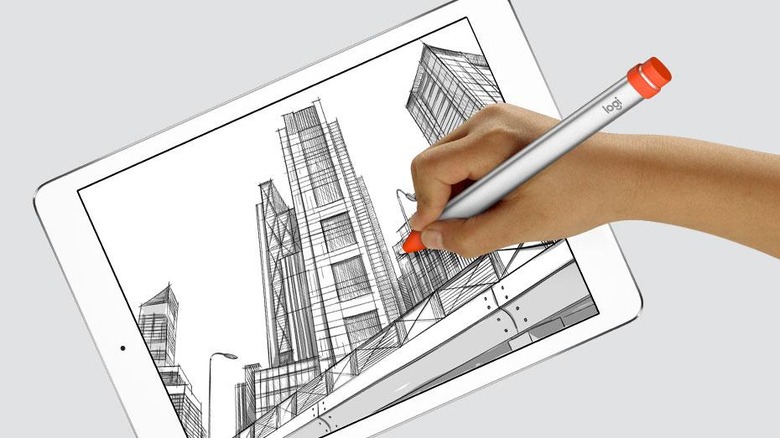 That's perhaps not a big deal for the environment in which the stylus will be used — schools, where children will use it to take notes or draw rather than using paper and pencil. Crayon does have support for tilt, though, with Logitech saying it also offers low latency and "sub-pixel precision."
The stylus is supported by apps like Keynote, Numbers, and Pages, plus Microsoft Office products and more. Other notable features include an instant pairing-free connection, a flat design to keep it from rolling, a tethered rubber cap, and a pry-resistant tip that can't be removable without using a special tool.
Joining the Crayon is the Logitech Rugged Combo 2, a durable case that helps protect the iPad while also offering a keyboard for a more traditional laptop-like experience. The case can protect the tablet from drops up to 4ft in height, the keys are pry-resistant to prevent kids from easily destroying them, and the keyboard is detachable. The design is sealed to be spill-resistant, and key presses are silent to avoid distraction.
Schools in the US will be able to purchase the case and stylus starting this summer; Crayon is priced at $49.99 and the Rugged Combo 2 at $99.99 USD.
SOURCE: Business Wire