Logitech Wireless Headset F540 handles three sources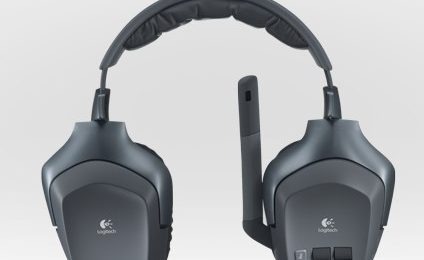 Another day, another Logitech headset, and the Logitech Wireless Headset F540 slots neatly into the company's mid-range offerings.  Still, it manages to offer a few unusual features, including an input base-station which can hook up to three analog sources simultaneously; a source button on the headset itself flips between them without you needing to climb off the couch.
There's also independent voice and game volume level controls and a microphone mute button, and Logitech reckons the 2.4GHz wireless link is good for up to 10m range.  Battery life is up to 10hrs solid use, it recharges via USB (and can be used simultaneously) and the microphone gets noise-cancellation and an LED indicator at the end of the boom so you know when it's muted.  It's available for preorder now, priced at $149.99.