Logitech Wireless Desktop MK700 prioritizes comfort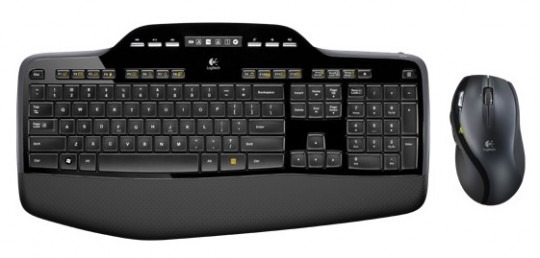 Logitech have outed another desktop keyboard and mouse combo, and this time they're claiming good old fashioned comfort and productivity rather than bizarre ergonomics.  The Logitech Wireless Desktop MK700 consists of a low-profile keyboard with integrated LCD status display, and a wireless mouse with frictionless scroll-wheel.
The keyboard uses Logitech's InCurve buttons, which are specially dished so as to guide the user's fingers into the correct positions.  They also have a longer key travel than most low-profile 'boards, together with a cushioned palm-rest.
Battery life is rated at up to three years for the keyboard and up to twelve months for the mouse, depending on "normal" use, and they each use standard AA batteries.  The Logitech Wireless Desktop MK700 set is available now, priced at $99.99.