Logitech Wireless All-in-One Keyboard TK820 arrives with built-in trackpad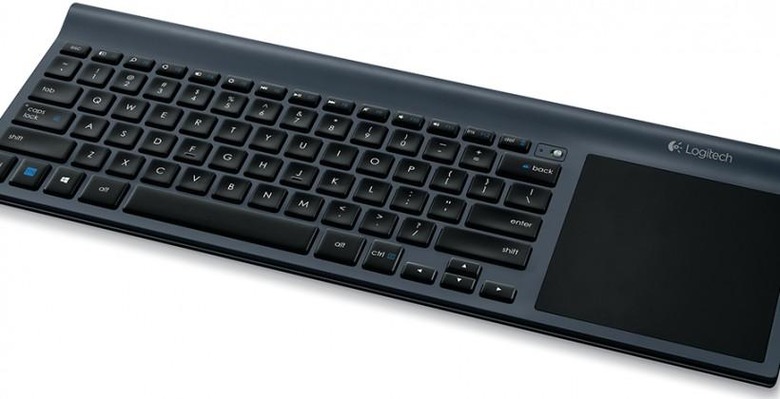 Logitech has announced a new wireless keyboard that comes with a built-in trackpad. The TK820 is a new teardrop-shaped keyboard that includes a chiclet style keyboard layout and a huge trackpad built in on the right side. It's not quite as large as Apple's Magic Trackpad or the company's own Wireless Touchpad, but it's larger than any laptop trackpad we've seen, at least.
Logitech is no a stranger to keyboards with built-in trackpads; the company has the K400, which isn't a horrible accessory by any means, but the trackpad could use some serious help. This is where the TK820 comes in. It supports up to 13 multitouch gestures and spans the entire depth of the keyboard layout, giving users a lot of room to work their finger magic.
The keys of the keyboard itself are ever-so-slightly concave, which Logitech calls "Incurve," and they also implemented their PerfectStroke technology, which ensures that every key press is uniform and smooth, even if you strike the edge of a key. Of course, we'll have to try it out for ourselves before we truly believe it.
The TK820 is a considerable improvement over the K400 just from the looks of it, but the price is also a bit more expensive than the older model. While the K400 can be had for around $40, the TK820 will sell for $100 when it officially launches later this month. The keyboard will be available in the US and Europe.