Logitech Washable Keyboard K310 hits the sink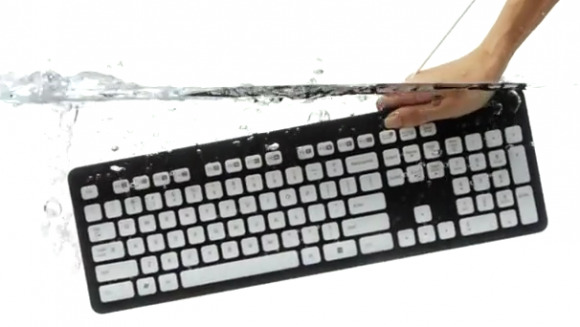 It's not often that technology and water make a splash together, but Logitech is certainly the one who can make it happen here and now with the Washable Keyboard K310. This keyboard is a USB-connected accessory and can be washed in up to 11-inches of water without being damaged. You've got draining holes and a rather nicely laser printed and UV-coated surface all around to keep the dust bunnies away.
Logitech makes some of the most interesting accessories in the gadget universe, wouldn't you agree? Here with the Washable Keyboard K310 they've certainly created something next-generation, if the next generation is a dust magnet, that is. This keyboard is able to work with five million keystrokes and will be ready for washing time and time again, without a doubt.
This is a full-sized keyboard that Logitech is releasing and comes with both F-keys and a number pad as well. You'll be working with Windows XP, Vista, and 7, and hot-keys will allow you to connect to Internet, e-mail, play, volume and more right out of the box. This keyboard is plug and play ready and requires no set up or software additions.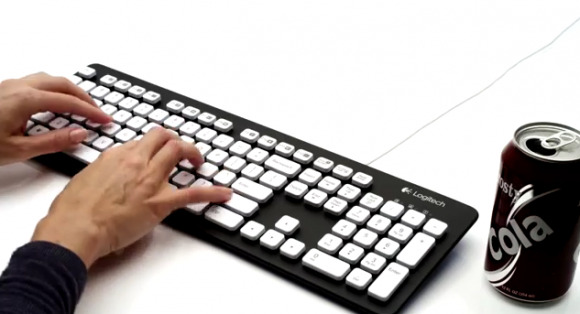 This keyboard will be coming to the USA in August and Europe starting in October and will be costing you just $39.99 estimated retail. Check it out at your favorite store for gadgets and accessories soon!
[via Logitech]