Logitech Unveiling New Line of Products for Google TV on October 6th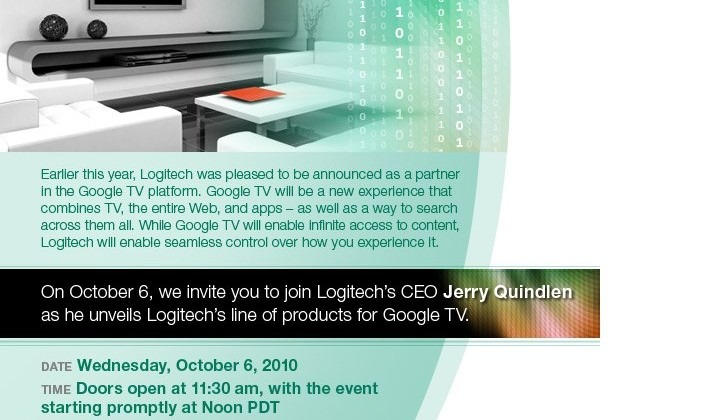 Logitech's partnership with Google for the upcoming release of Google TV has been known since its unveiling. It's been drilled into the psyche of many, though, with Logitech's release of their Lonely TV advertisements, which showcases a TV that misses its owners. And now that the teasing is over with, it looks like the company is finally ready to come forward and officially unveil what they've got planned. And it looks like they'll be beating Sony to the punch.
Logitech sent out their invites for the event, which will be taking place on October 6th, and will officially unveil "its line of products for Google TV." While we figure that the Logitech Revue set-top box will make an appearance, we're interested to see what else Logitech has hidden up their sleeve. We'll be there at the event, bringing you the latest details as they happen, so stay tuned. And start praying that the Lonely TV isn't there.