Logitech Ultrathin Keyboard Cover for iPad promises six month battery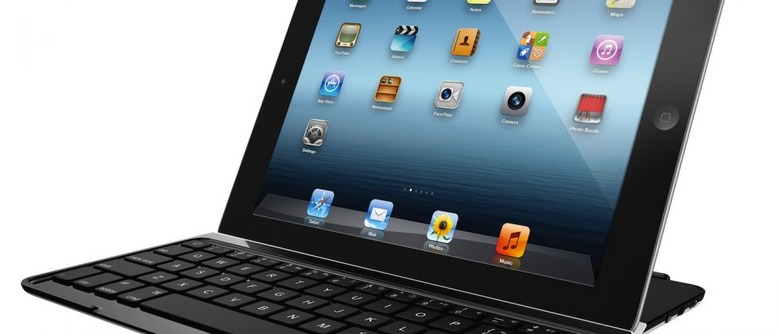 Logitech has outed its latest accessory for Apple's new iPad, a super-skinny combination Bluetooth QWERTY keyboard and protective cover. The Logitech Ultrathin Keyboard Cover for iPad hooks up to your third-gen slate – as well as the iPad 2 – via a magnetic clasp, and props up the tablet for text entry or video playback. Like Apple's own SmartCovers, it automatically wakes the iPad from sleep mode when opened.
The outer panel is aluminum, while the inside is finished in piano black plastic. Logitech has thrown in shortcuts for iOS features like cut/copy/paste, media playback control, and undo, and reckons the keyboard will last for up to six months on a single charge (based on 2hrs use per day).
Although early criticism of the iPad painted it as a content consumption device rather than one suited to creating content, that has been something Apple has challenged over the three generations of the device. Specially created versions of the company's word processing, spreadsheet and presentation apps have turned the slate into a mini notebook of sorts.
The Logitech Ultrathin Keyboard Cover is up for preorder now, priced at $99.99.