Logitech Ultrathin keyboard case for iPad gets thinner and lighter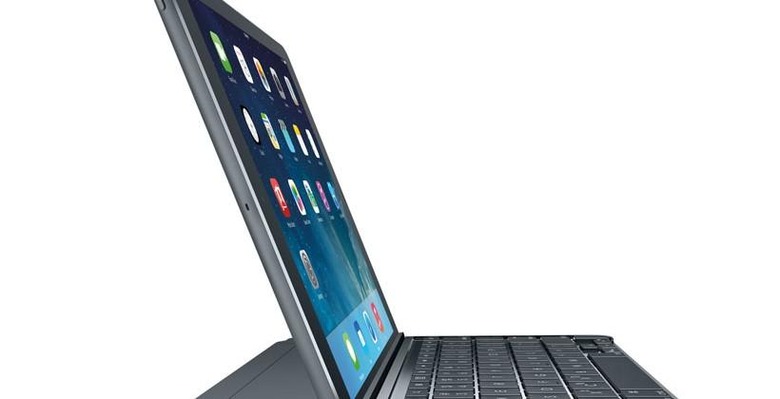 Logitech has announced that it has updated its Ultrathin clip-on keyboard cover for the iPad. The updated keyboard cover is offered for the iPad air, iPad mini, and iPad mini with retina. The original cover for the iPad mini launched in 2013. Logitech says that the new keyboard cover is thinner and lighter than the original.
Logitech says that the design changes for the keyboard cover give it a new multi-angle slot that lets the user adjust the viewing angle of the screen. Attachment to the iPad is still done with a magnetic clip. Keys for the keyboard are spaced for optimal typing feel and performance.
Logitech also made the keyboard thinner at 6.4mm thick. Overall weight for the keyboard is about 2/3 of the weight of the iPad itself. Construction for the keyboard is made from aluminum. The finish of the Logitech Ultrathin is designed to look just like the iPad.
The redesigned Logitech Ultrathin will be available in the US and parts of Europe in May. Pricing for the keyboard is $99.99 for the iPad Air and $89.99 for the iPad mini and iPad mini retina. This keyboard cover makes typing much easier and might be perfect for people who need to be able to type faster with Office for iPad on the go.
SOURCE: Logitech