Logitech unveils Ultrathin Keyboard mini for iPad mini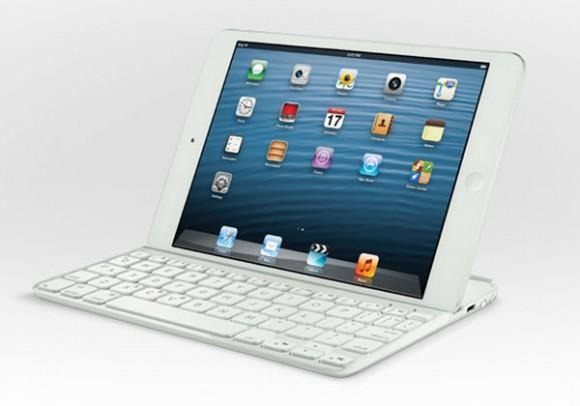 If you own an iPad mini and are interested in a keyboard sized exactly for the miniature tablet, Logitech has a new offering you might be interested in. The tablet is called the Ultrathin Keyboard mini and is up for pre-order right now for $79.99. It's not clear when exactly the tablet will ship.
The tablet has a familiar QWERTY layout along with a number of keys to control media and other functions on the tablet. The shortcut keys built into the keyboard are for common tasks such as copy, paste, and others. The keys are large considering the keyboard size and have a chicklet design.
The keyboard is also designed to hold your iPad mini screen up at an angle for comfortable typing. Logitech also integrates powerful magnets into the top edge of the keyboard allowing it to attach securely to the iPad mini for transportation. The keyboard also has rubber feet around the edges to prevent the keys from scratching the screen of your tablet.
The keyboard is designed to automatically wake the iPad mini open the cover, and to automatically put the tablet into sleep mode when you close the cover. The keyboard connects to the tablet using Bluetooth and promises a battery life of up to three months. The keyboard is available in black, white, and red. The red version is only available in select countries.
[via Logitech]