Logitech Ulimate Ears Personal Reference Monitors unveiled

The folks at Logitech have announced the newest pair of custom-tuned earbuds on the market with Ultimate Ears Personal Reference Monitors. With customized earbuds being all the rage amongst those looking to slam audio directly into their brains in as precise a way as possible, these $1999 Ultimate Ears brand monitors have been set up quite high on the pedestal. Each set of Personal Reference Monitors is brought up to the exact set of specifications that your ears want and need with a "Personal Reference Tuning Box" so you know you'll have no less than an impressive journey even before the buds are blasting your skull contents.
The Tuning Box you'll be using to make your Personal Reference Monitors divine works with low, medium, and high frequency channels for you to adjust across a three-way crossover setup. Philippe Depallens, vice president and general manager of Wearables at Logitech let the world know that these buds are made to tend to only the most hardcore of audiophiles.

"There are some people out there – and we've met many of them over the years – that know exactly what they need and want in terms of their sound signature. Our new, handcrafted Ultimate Ears Personal Reference Monitors are designed with these people in mind. The Personal Reference Monitors take custom in-ear monitors to a new level of personalization – creating an audio experience tailored to each individual listener." – Depallens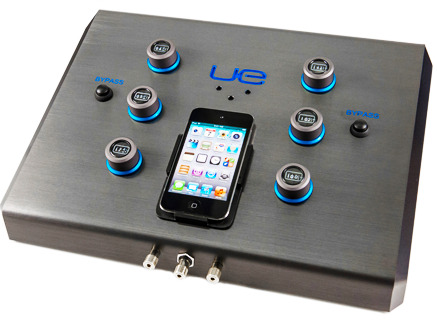 These monitors feature 26 dB of isolation and passive noise cancellation and also work with wireless transmission systems as well as essentially any audio device you've got on hand. You've got a three-way crossover circuit, a five-armature design, and triple-bore sound channels so you know you've got the finest audio quality in all regions of your eardrum area.

This wave of Ultimate Ears Personal Reference Monitor have found custom fine-wood facebplates available and come equipped with RewardTag. Should you ever lose your Monitors out in the real world, anyone who finds them can return them through the RewardTag system and grab a reward for doing so. Logitech have also released a list of top-tier music personalities who use UE Monitors here: [Deftons to The Police!] – notice the irony of 50 Cent being on this list.

These customized earbuds will be available throughout the USA starting in June for a suggested price of $1999, and will be popping up first in New York, NY, Nashville, TN, Irvine, CA and Los Angeles, CA. Grab them soon!