Logitech TV Cam HD puts Skype on your HDTV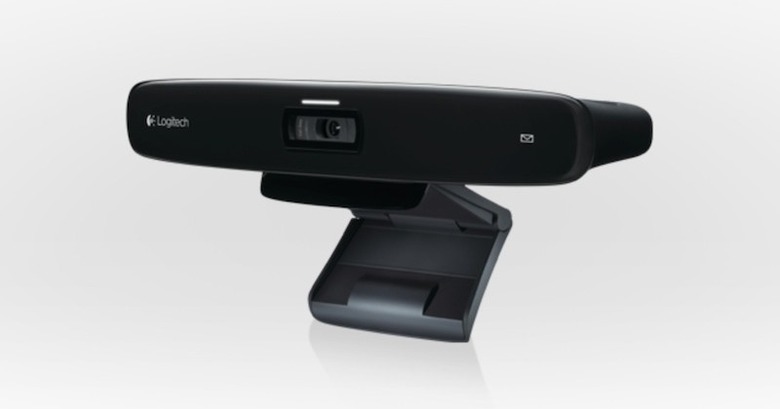 Logitech has launched a new webcam, but the TV Cam HD is intended to sit on top of your big-screen television rather than your computer display. Supporting Skype calls over WiFi or ethernet connection, the TV Cam HD promises up to 720p HD widescreen video and crystal-clear pictures thanks to Carl Zeiss optics, along with a four noise-canceling microphone array and digital pan/tilt/zoom control.
Connectivity, beyond the WiFi b/g/n and ethernet, includes HDMI to make hooking up to the screen more straightforward. The camera also has an integrated speaker, though that's only used as a ringer if the TV is turned off and a call is coming in.
You also get access to Skype apps, and there's voicemail if you're not around to answer the call. Logitech throws in a remote control, too, with straightforward directional keys, zoom buttons, back and home.
It's not a new idea – Samsung showed off its Android-based inTouch standalone Skype webcam earlier in the year – but it could come in handy for those wanting video calls without a laptop involved. The Logitech TV Cam HD is up for pre-order today, priced at $199.99.