Logitech to axe up to 600 jobs after net income plunges 63%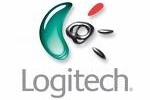 Logitech have become the latest company to announce cost-saving measures, as it faces a 63-percent drop in net income over the past quarter.  In response, between 550 and 600 jobs will be cut, predominantly in Q4, costing Logitech an estimated $16m to $18m during that period.  According to the company's CEO, Gerald Quindlen, a combination of reduced customer orders, retailer failures in the market sector, and the strengthening dollar have all resulted in a 16 percent drop in third quarter revenues to $627 million, versus the same quarter the previous year.
Logitech announced their third quarter results at the beginning of the week, and it proved disappointing reading.  Gross margin dropped to 29.9-percent in the three month period, down 7-percent on the previous year, while net income plunged by a full 63-percent to $40 million.  In Q3 2007, Logitech's net income was $134 million.
Sales in North America were down 21-percent overall.  Neither does the outlook look good for the next quarter, with Logitech execs warning that they don't expect finances to turn around in the short-term. 
Logitech Statement:
"All indications point to an even weaker retail environment in the coming months. Consequently, our plans assume that in Q4 we will see year-over-year declines in sales, operating income before restructuring charges and gross margin that are similar to or worse than the year-over-year declines we experienced in Q3.

However, we expect to continue to generate positive cash flow from operations as we focus on preserving the strength of our balance sheet. Moreover, we believe the substantial steps we are taking to align our cost structure with the current environment, combined with our continued emphasis on product innovation, will position the Company to successfully manage through this downturn and emerge stronger when the recovery begins" Gerald Quindlen, chief executive officer, Logitech