Logitech teases a gaming headphone team up with Blue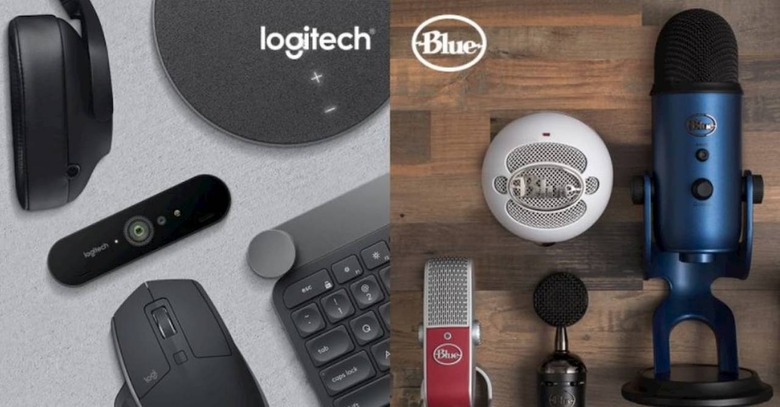 About a year ago, Logitech announced that it was buying Blue, which is a pretty common name in the content creator space. Blue is known primarily for the microphones it offers, but soon, we'll see it team up with Logitech G on something a little different. We'll have to wait about a week for the actual reveal, but Logitech G is already teasing it.
As it turns out, the two companies are working together on a new pair of gaming headphones. Logitech G revealed as much in the tweet you see below, announcing that a full reveal will be coming on July 9th – next Tuesday. The tweet is accompanied by a video that briefly shows off one of the cans, but we don't get anything aside from that.
Logitech G + Blue
July 9, 2019 #PlayToWin pic.twitter.com/6bUSr0Yfab

— Logitech G (@LogitechG) July 2, 2019
Logitech is said to have dropped more than $100 million on buying Blue back in July 2018, and the two seem like a pretty good fit for one another. Logitech's gaming arm, Logitech G, is behind a number of gaming accessories out there, but usually releases mice and keyboards as its bread and butter. Since Blue's main focus has always been microphones, the acquisition definitely filled a gap in Logitech's product lineup.
Since Blue's area of expertise is microphones, it stands to reason that this will be a gaming headset of some kind instead of simply just a pair of headphones. We won't know for sure until the product is revealed, of course, but putting some of Blue's microphone know-how into a gaming headset would definitely be a logical move.
We'll just have to wait until the 9th to learn more, when all will be revealed. We'll have details on whatever Logitech G is releasing then, so check back here at SlashGear for more.