Logitech shells out some serious cash to acquire Blue Microphones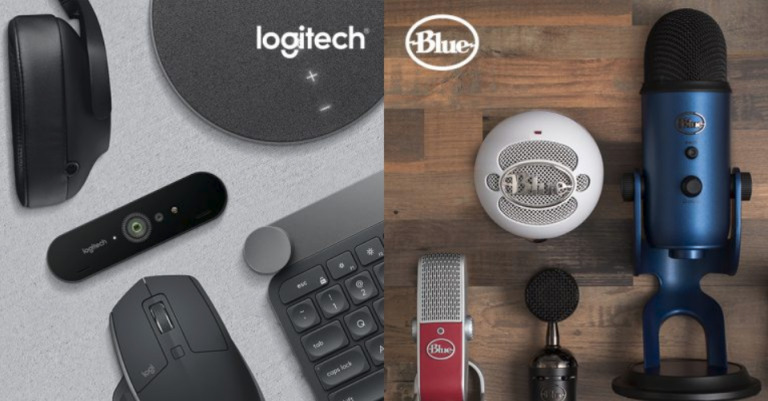 When it comes to PC accessories, one of the most well-known companies in the space is Logitech. Logitech already makes a lot of different accessories for PC, from gaming mice and keyboards to headsets and mousepads. Today, however, its portfolio and product line expanded to include condenser microphones, as Logitech has entered into an agreement to purchase Blue.
Blue is a pretty familiar name its own right, at least among content creators. Microphones like the Yeti and the Snowball are frequently recommended to people looking for a solid standalone mic that isn't going to cost an arm and a leg, which is probably why Logitech wants to add the Blue brand to its lineup. Blue's popularity likely has something to do with the price Logitech paid as well, with The Verge saying that the cost of the transaction topped out at $117 million.
In a blog post announcing the acquisition today, Logitech says that Blue's core business lines up nicely with the work it's done with webcams. That takes a fair amount of audio know-how on its own, and the folks at Blue can probably help Logitech improve in that regard.
"Blue and Logitech have a lot in common. Both companies work at being small, fast and hungry, crafting great products with cutting-edge design and technology," Blue CEO John Maier said. "We're an established leader in the broadcasting space with a strong product portfolio. Logitech has design at its heart, tech know-how and global reach. Together we can do amazing things."
In a separate blog post over on Blue's website, the company says that it has some "great new products in development," which we can hopefully look forward to hearing about soon. It'll be interesting to see what Logitech does with the Blue brand as it continues to grow its slice of the gaming accessories market. We'll see where things go from here, so stay tuned for more.