Logitech Squeezebox Touch finally on sale in US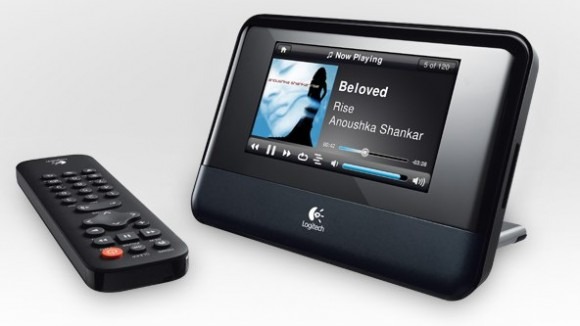 It seems like we've been waiting months for the Logitech Squeezebox Touch, and that's probably because we actually have.  First announced back in September 2009, with an initial delay until February this year and then again for the more nebulous "couple of months", according to a posting in the Slimdevices forums the Squeezebox Touch is finally shipping.
Centered around a 4.3-inch color touchscreen, like other products in the Squeezebox family the Touch hooks up to a central media server app running Squeezebox Server; you'll need the latest version of the free app, 7.5.0, in order to use it.  However, the Squeezebox Touch also has an SD card slot and a USB port, meaning you can play back music locally too; SD cards up to 32GB are supported, together with external memory keys and hard-drives.
You can also view Flickr photos and play internet radio and Pandora.  Connectivity includes analog and digital outputs for hooking up your stereo, since there are no integrated speakers, and you get a remote control too.  The Logitech Squeezebox Touch is available now, priced at $299.99.
[via Engadget]