Logitech Revue Update Released: Netflix & Dual View Improved [Video]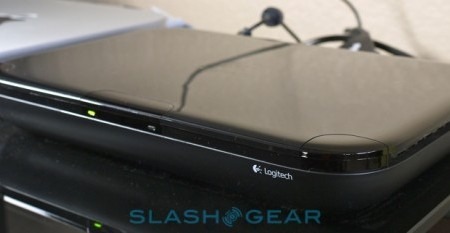 Logitech has pushed out the first update for their Revue Google TV box, and it's addressed two of the biggest complaints about the media streaming STB. The new firmware allows Revue users with Netflix accounts to search for content and update their queue from within the Google TV app itself; additionally, the Dual View picture-in-picture window (which shows both the current TV program and a browser window) can now be moved around the screen and resized.
Update: More on the firmware update – which is available for Sony's Google TV devices as well – at Google's blog.
Video demo after the cut
They're the two biggest changes, but Logitech hasn't stopped there. There's a new movie search landing page, including all films associated with the title and links to its availability – whether on TV, online or from Netflix or Amazon Video on Demand – and shortcuts to cast member landing pages with details of their other appearances.
Logitech units should automatically update with the firmware themselves, but Revue owner Scott Greczkowski has shared some video and screenshots for those still waiting.