Logitech Revue Google TV box passes the FCC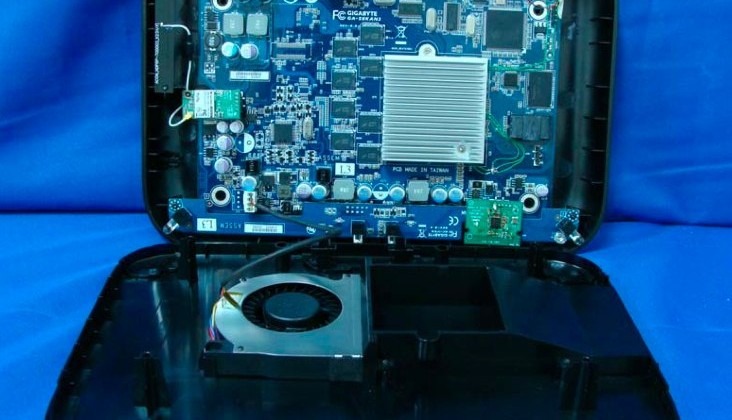 Logitech's Revue Google TV box has cleared the FCC, with a new filing from the company's OEM partner Gigabyte.  Wireless Goodness spotted the new listing, which also includes some internal shots [pdf link] of the Revue's hardware; unsurprisingly, it all looks much like a regular nettop inside, with an Intel CE4150 1.2GHz processor doing all the major crunching.
There's also 4GB of memory – made up of an array of eight Micron chips – together with WiFi and HDMI connectivity.  Unlike most set-top boxes (STB) the Revue won't be silent in operation; there's a large extractor fan for cooling the Atom's heatsink.
Interestingly, the mainboard found inside the Logitech Revue – marked the Gigabyte GA-SBKAN2 – shares the same name as another Gigabyte IP-STB board spotted early last month by SemiAccurate, though the component layout is different and the earlier board has three USB 2.0 ports rather than the Revue's two.  Gigabyte had been showing the board as part of a white-box IP-STB solution, leaving open the possibility that we could see another Google TV system with similar specifications to the Logitech unit using pretty much the same hardware.
[via Liliputing]