Logitech releases Zone True Wireless Earbuds aimed at pros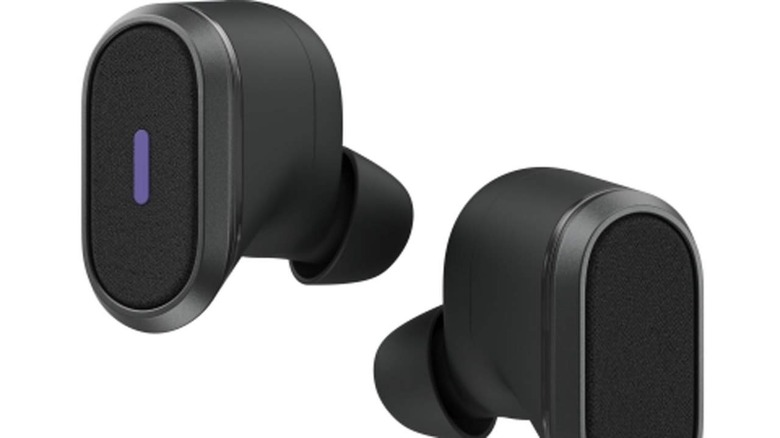 Logitech has launched a new set of wireless earbuds aimed specifically at business users who spend a lot of time on major cloud video conferencing platforms. The earbuds are called the Logitech Zone True Wireless Earbuds. They're claimed to be the first earbuds targeting certification by all three major cloud video conferencing platforms, including Google Meet, Microsoft Teams, and Zoom.
If the pandemic has shown us anything, it's that people can and are working at home, and video conferencing is a huge part of the new modern workforce. However, the pandemic has also shown that many people need upgraded hardware to embrace the new remote working reality fully. The Zone True Wireless earbuds promise business users comfortable shape and fit combined with powerful audio meeting the needs of professionals.
Zone True Wireless is fitted with premium noise-canceling microphones that feature Active Noise Cancellation providing clear audio even in a noisy environment. Logitech used a minimalist modern design that is stylish but simple. Logitech says that current wireless solutions for business users force them to make a compromise between traditional headsets that don't look ideal for video calls or sub-optimal audio performance.
The Zone True Wireless earbuds and the Zone Wired Earbuds aim to eliminate those compromises. The wireless earbuds feature Bluetooth connectivity and a wireless USB receiver for a reliable connection, allowing them to be connected to the computer and mobile phone. They also promise double the battery life of other leading consumer devices, which is important for users on multiple meetings most of the day.
Logitech will offer Zone True Wireless in two colors, including Graphite seen here and Rose. The Zone Wired Earbuds can connect via USB-C, USB-A, and 3.5mm connectors. Both earbuds will launch this fall, with the wireless selling for $299 and the wired version selling for $99.