Logitech Premiere Edition Wireless Guitar controller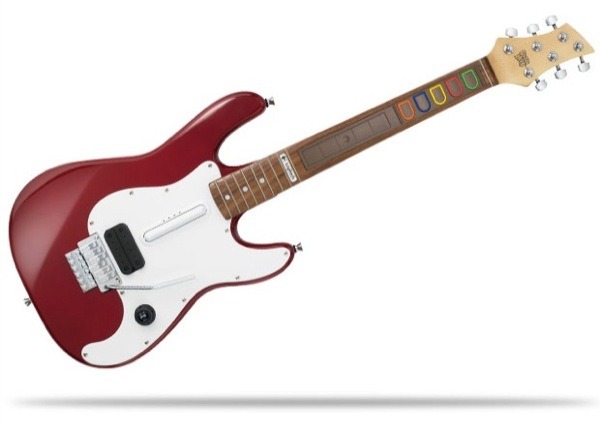 Logitech have set out to show Starpex that they're not the only people who can make a more realistic, wooden controller for Guitar Hero, with the launch of their Premiere Edition Wireless Guitar.  Licenced by Guitar Hero publisher Activision, the controller has a wooden neck, a rosewood fingerboard and metal frets and tuners.  Integrated 2.4GHz wireless gives it a 30ft range.
The fret board buttons use the same rubber dome technology as Logitech's keyboard range, offering both reliability and minimal noise.  There's also a touch-sensitive neck slider, which can be used in-game as well as in Guitar Hero World Tour's new Music Studio to create an even wider away of sounds.
Two AA batteries are good for "hundreds of hours" of use, and the controller is delivered in a gig bag with room for game discs and the USB wireless receiver. The Logitech Premiere Edition Wireless Guitar Controller will be available in the US in December, priced at $249.99.