If you've ever suffered texter's thumb, you might have wished for a full-sized wireless keyboard for your smartphone. Logitech has just that in the shape of the K780 Multi-Device Wireless Keyboard, and it goes beyond replacing the on-screen 'board too: it'll not only stand your iPhone and iPad up in its fancy, rubber-coated groove, but play nicely with your PC or Mac, too. One peripheral, three devices, and all for under eighty bucks.
This isn't Logitech's first multi-device keyboard, of course, and neither is it the first to have a "gutter" stand system to prop up your tablet or phone. The Logitech K480 offered both all the way back in 2014, though there are a few changes which help distinguish the K780 today.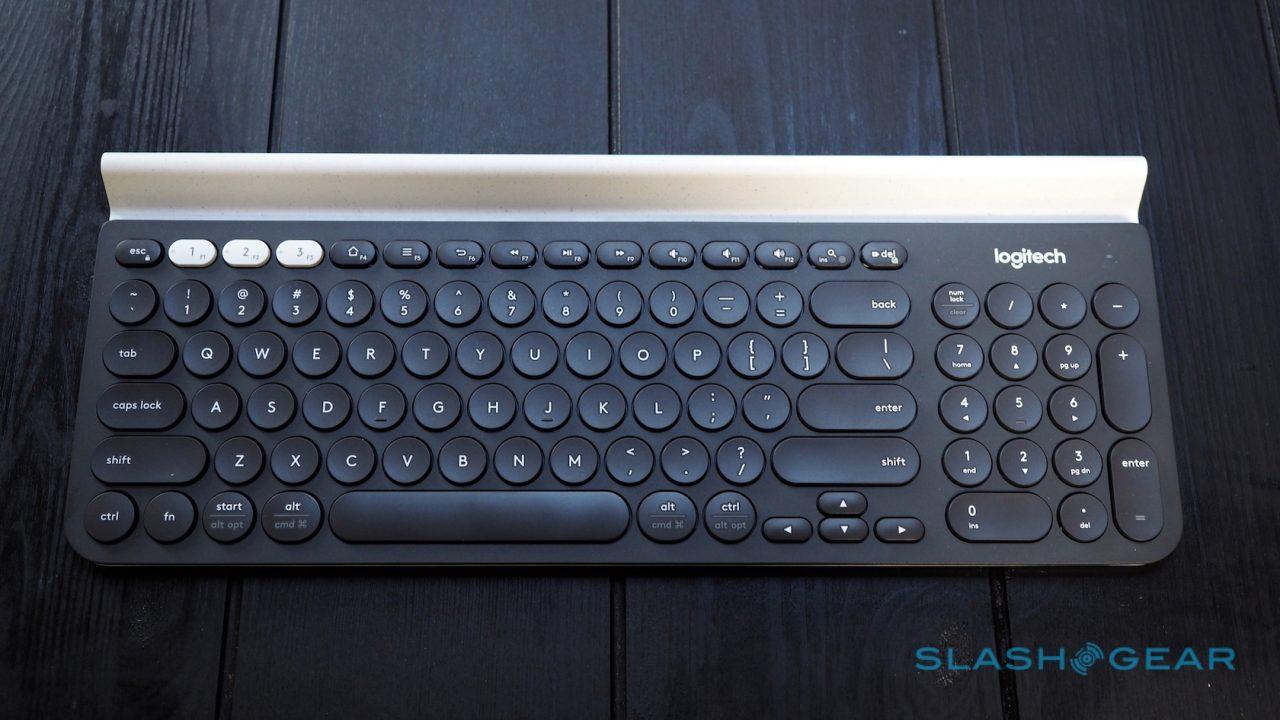 Most noticeable are its shape and its extra keys. The K480 – which actually remains on sale alongside the new model – is a little lighter on paper, but the K780 feels more balanced. It's longer but not as deep as the K480, too, which has allowed Logitech to fit in a full numeric keypad.
Unlike the wheel in the top left corner of the K480, used to switch between three paired devices, the K780 repurposes the F1-F3 buttons. The first time you press one, it puts the keyboard into pairing mode; later on, you can re-pair a button by holding it down for a few seconds.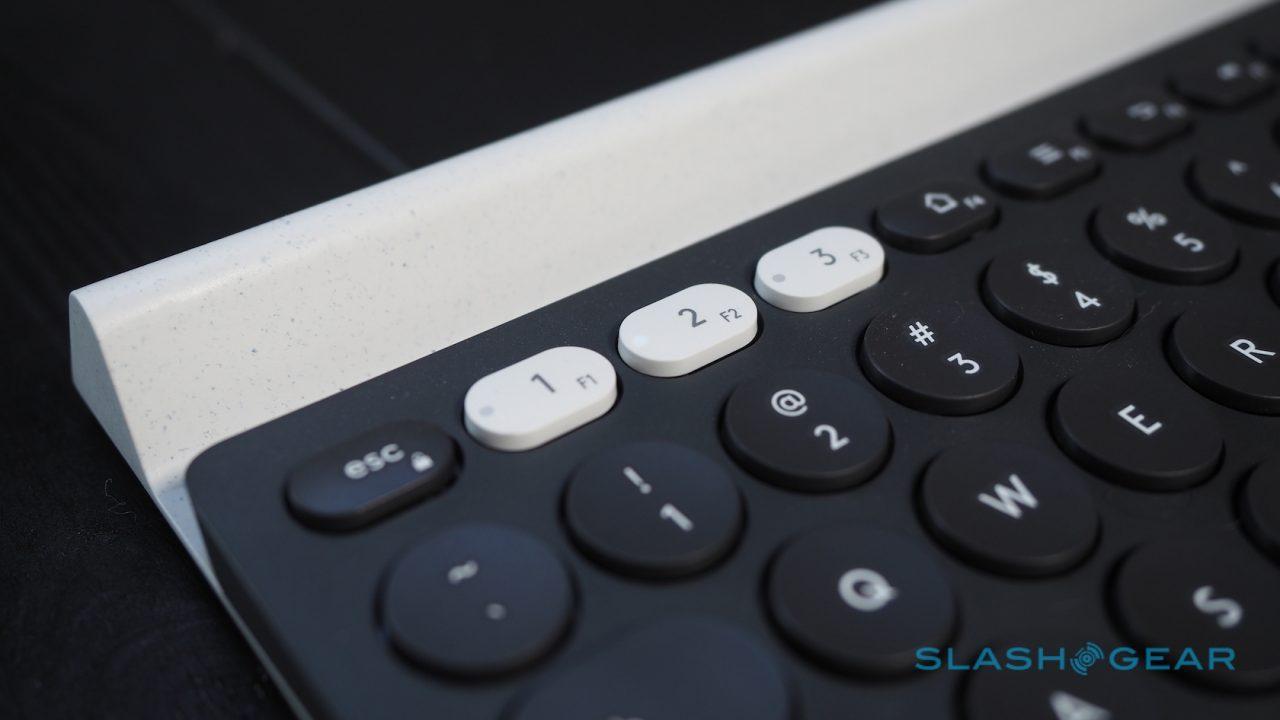 Alternatively, you can use Logitech's Unifying USB receiver, a tiny little dongle that hides underneath the battery compartment cover – alongside the two preinstalled AAA batteries that the company says should last for up to two years of typical use – and which can be plugged into any PC or Mac for an instant connection. It's useful if your computer lacks Bluetooth, and the same Unifying USB receiver can be used with more than one of the company's peripherals, like a mouse.
Pressing the connection buttons doesn't just switch what device you're paired with: it also changes the key mappings. If it's linked to a Windows machine, for instance, you get a Start button; with a Mac, there's the familiar "Cmd" key. If you want to go in-depth, Logitech has a free app for Windows and macOS that allows you to customize the layouts.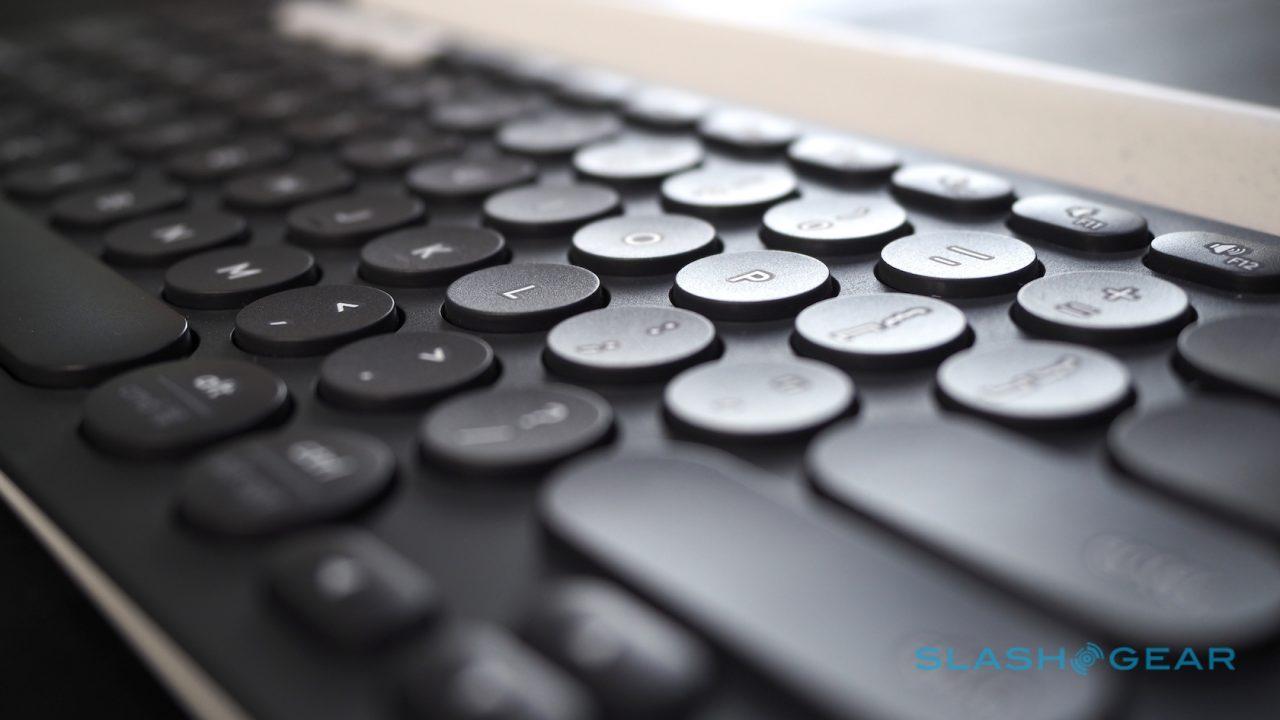 The auto-switch extends to mobile devices, too, and the K780's shortcut keys for things like volume, home, and search had no issues working with the iOS and Android devices I tested them with. The longer "gutter" – which, unlike on the K480, isn't closed off at either end of the keyboard – is wide and grippy enough to hold more phones than the K780 could be paired with, and had no problems with both an iPhone and an iPad Pro side-by-side.
I'm among the minority of people who like the key-feel on the 12-inch MacBook, so the extra travel on the K780 took a little getting used to initially. Still, the circular, slightly concave keys lack wobble and there's plenty of separation between them. The spacebar has a little clatter to it, unlike the rest of the keys which are pleasingly quiet and, though mechanical switch fans won't find the mechanisms of their preference here, they still feel responsive.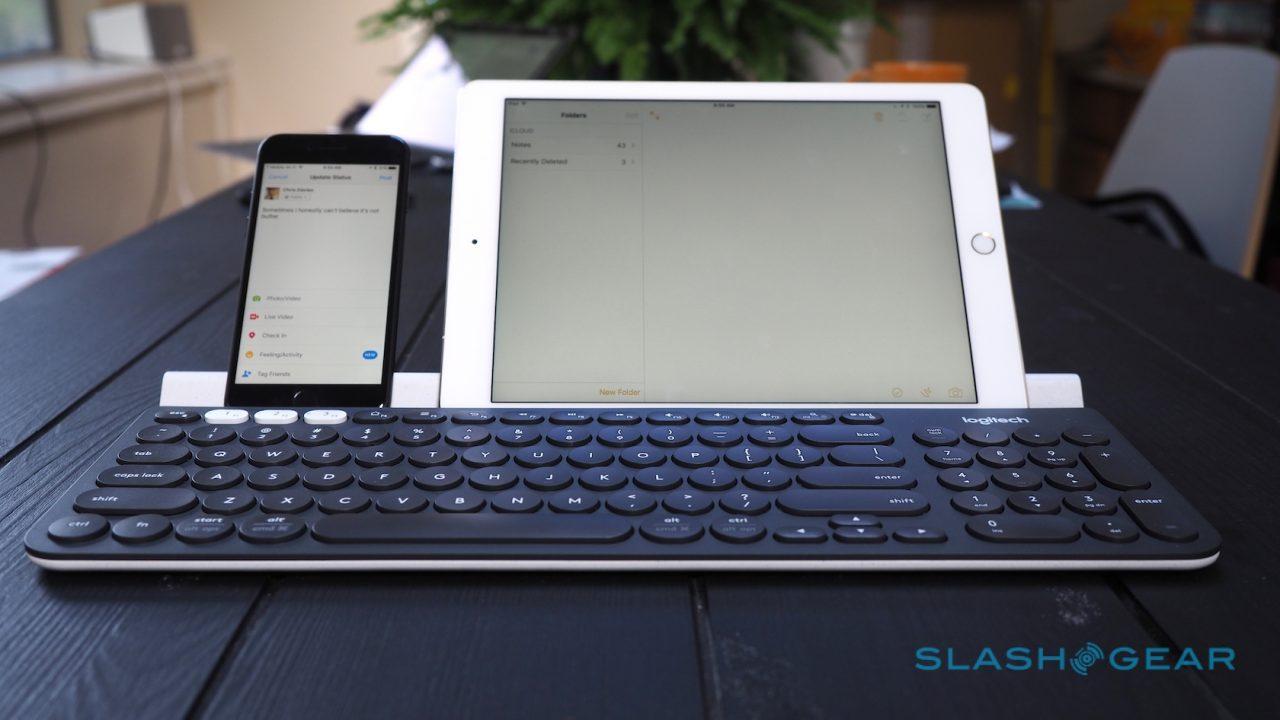 There are a few frustrations, all the same. I can forgive Logitech for opting not to make the keys backlit – that would probably have too great an impact on the batteries – but the absence of LED indicators for either Caps Lock or Num Lock is more annoying. If you're using Logitech's app, you'll get a pop-up when you hit either, on your PC or Mac anyway.
Meanwhile, there are times when the K780 can't do everything, though that's not entirely Logitech's fault. iOS and Android are designed for touchscreen use, and sometimes I still had to reach up and tap the screen to send a message, summon an emoji, or use the interface in other ways.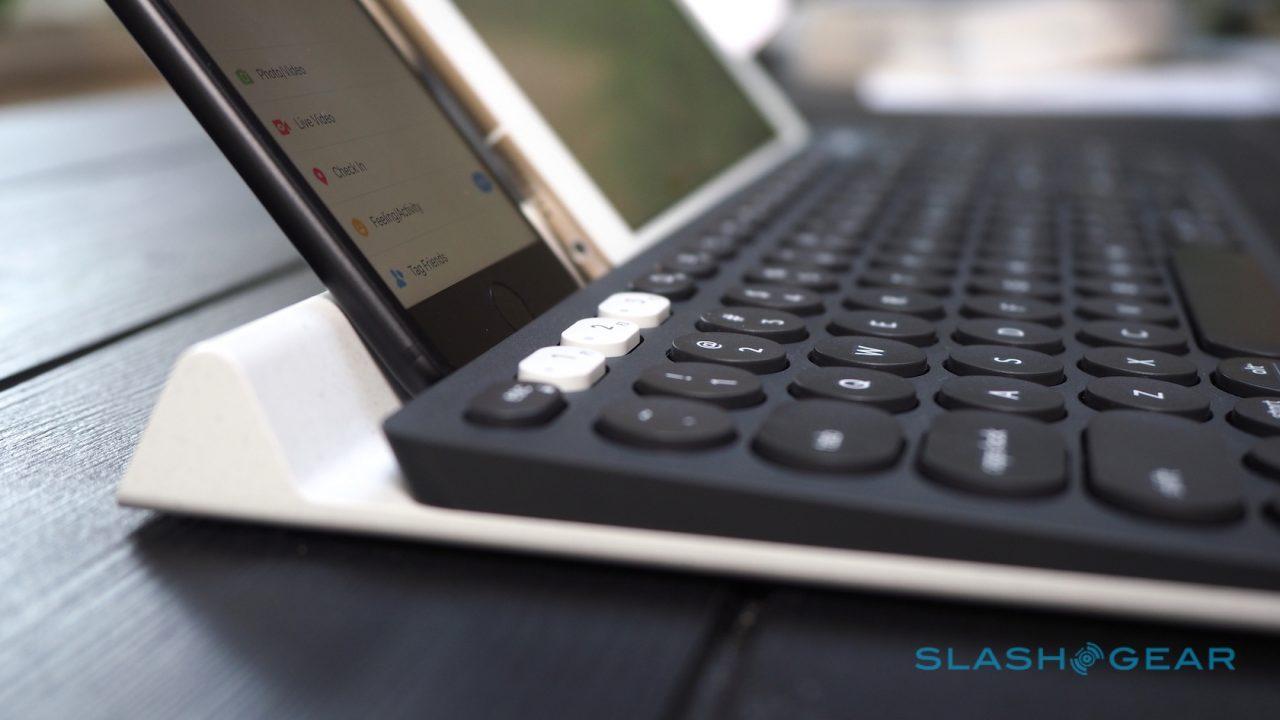 All the same, being able to respond to messages with a full-sized keyboard on a smartphone is a real convenience, and doing so from the same 'board as typing on your regular computer is handy, too. Certainly, the worlds of mobile and desktop have grown closer in recent years – Apple's Continuity, for instance, blurs the lines between what happens on your Mac and what happens on your iPhone – but the K780 is platform-agnostic and simple to use.
At $79.99 it's not cheap for a wireless keyboard, but you're paying for flexibility. If you can do without the number pad and the "gutter" stand, mind, $40 gets you the K380: effectively the same thing, only smaller and with no way to prop up your phone and tablet.