Logitech K400 Plus keyboard wants a spot on your sofa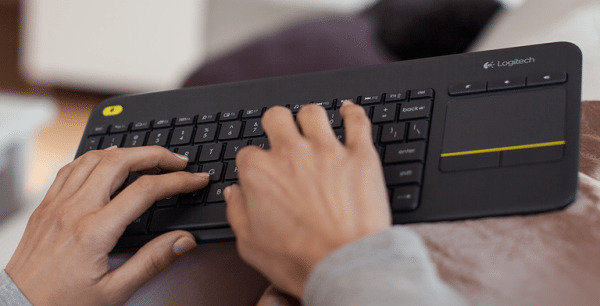 Set-top boxes and smart TVs may have proliferated, but sometimes there's nothing quite like the flexibility to hooking your PC up to the big screen, and now Logitech has the keyboard to completely the pairing. The Logitech Wireless Touch Keyboard K400 Plus is, perhaps unsurprisingly, a relative of the company's original Wireless Touch Keyboard K400, pairing a touchpad with a full QWERTY layout and 33 feet of range.
On the left, you get a regular keyboard layout for text entry and search, while on the right there's a built-in touchpad. That recognizes multitouch gestures, too.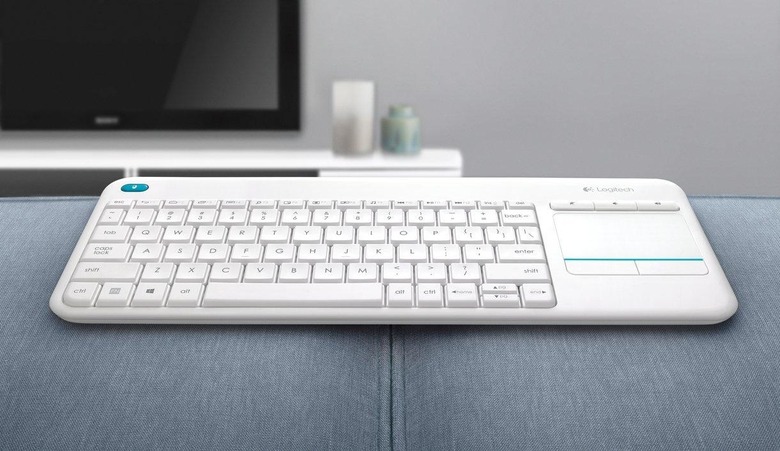 Running across the top there's a row of shortcuts for things like volume and media control, as well as quick access to apps. The whole keyboard measures in at 350 x 140 x 20 mm, and weighs 467g.
Logitech is promising up to 18 months of wireless use from the pre-installed batteries. Connectivity uses the company's own Unifying USB dongle, rather than Bluetooth, and which works with Windows, Android 5.0 or higher, and Chrome OS.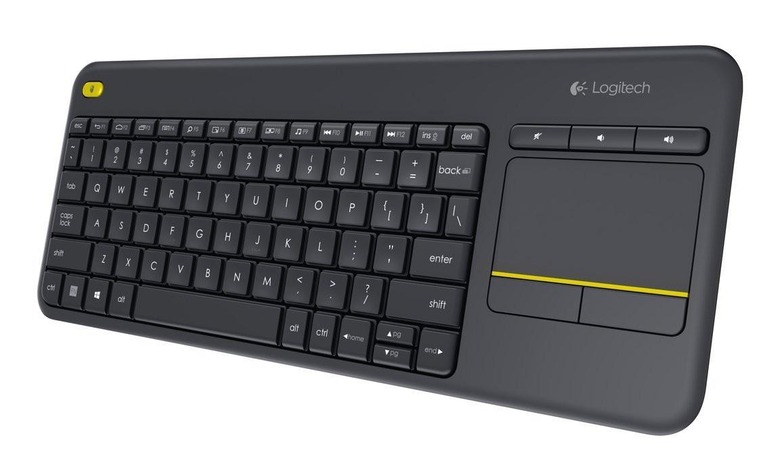 The K400 Plus will go on sale in July, priced at $39.99.
Update: According to Logitech, the white version of the keyboard will not be offered in the US, only the grey model
SOURCE Logitech