Logitech illuminated K830 keyboard lets you control a HTPC in the dark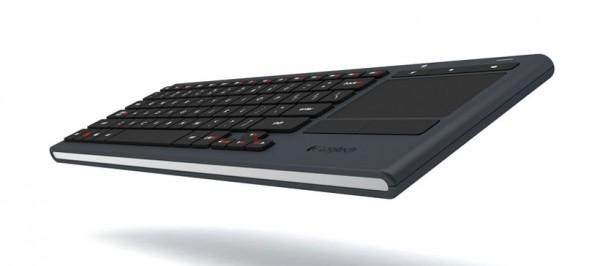 Logitech has unveiled its latest keyboard and this one is aimed at the people sitting in the living room trying to control a HTPC from across the room. The keyboard is called the Logitech Illuminated Living-room Keyboard K830 and its big feature is backlit keys. Having backlit keys means that the keyboard is easy to use in a dark room while you watch a movie or your favorite TV show.
Power for the keyboard comes from an internal rechargeable battery. A sensor automatically dims or brightens the key backlights depending on how much light is in the room. That light sensor means that the backlights will only run if you need them and should make the battery last longer.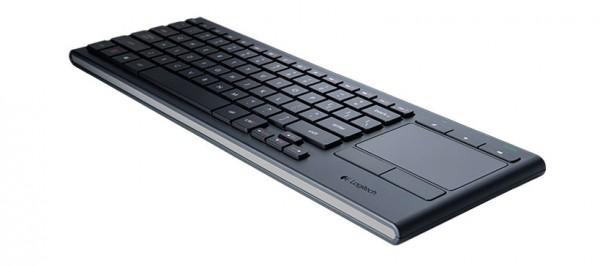 Logitech designed the keyboard with a backlight that turns off after five seconds of inactivity to save power. I wonder if it's motion activated so the lights come back on behind the keys if you pick it up in the dark. The wireless keyboard has a range of 33-feet and ships with a 2.4GHz receiver.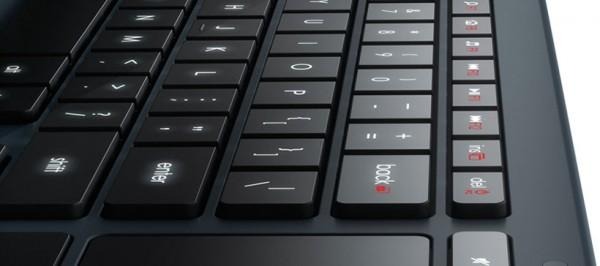 Another big challenge with an HTPC in the living room is where and how to use a mouse. Logitech eliminates that issue with the K830 thanks to an integrated track pad with dual buttons. Logitech plans to ship the K830 this month in the US and Europe for $99.99. Logitech also launched a new gaming mouse this week called the G502 that has up to 12000 dpi sensitivity.
SOURCE: Logitech