Logitech Harmony Touch gets your fingers navigating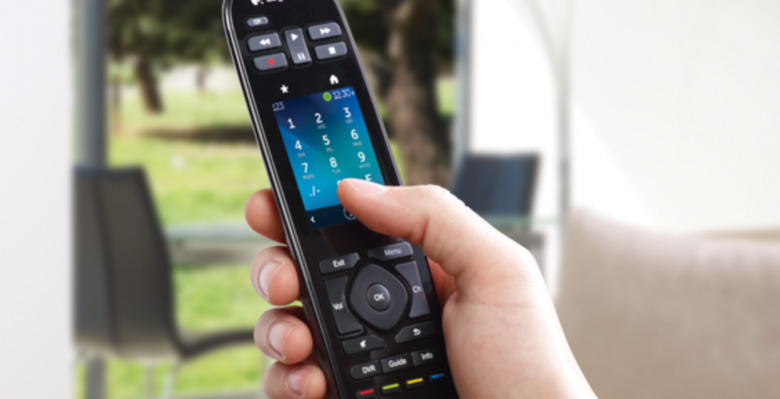 Logitech's latest universal remote, the Harmony Touch, has broken cover, and as the name implies it's centered around a full-color touchscreen for easier channel surfing. Compatible with 225,000 devices from among 5,000 brands, the Harmony Touch has a 2.4-inch touchscreen bracketed by traditional physical controls for the best of both worlds, and supports macros for shortening multi-step processes – like turning on the TV, choosing source, and powering up your surround sound speakers – into a single tap.
Up to 50 favorite channel icons can be stored in a shortcut list, and up to fifteen devices can be registered to a single remote. Logitech uses its MyHarmony online configurator to set up the Harmony Touch itself, an easier process with a mouse, and existing Harmony remote users can log in with their account and transfer settings across to the new model.
The integrated rechargeable battery is juiced up by the supplied docking station, and the buttons are backlit for nighttime use. The remote also works directly with the Logitech TV Cam HD, the company's Skype webcam, controlling call end/send, mute, pan/tilt/zoom of the camera, and more.
The Logitech Harmony Touch will begin shipping this month in the US and Europe, priced at $249.99/€179.99/£149.