Logitech Harmony Link Offers Seamless Experience for Google TV Thanks to Infrared

Google's new endeavor, Google TV (appropriately named, right?), went official just a few weeks ago, and we already know quite a bit about what's going to make the experience the next best thing for your living room. However, what we are missing are a few key details about the partners Google's teaming up with. In the case of Logitech, who is working on those accessories we'll need so badly, we've been wondering what's going to be so special about their companion box, which will bring Google TV to our TVs. Well, almost as if on cue, Logitech's come forward and put a sneak peek of what's under the hood. Meet Harmony Link, and all of its infrared goodness.
But of course, Logitech managed to make IR different, in the case of Harmony Link and how it works with their companion box. Unlike a traditional IR receiver, where you'll be able to control the box with a single remote or accessory, instead the box (with Harmony Link installed within) will be able to read any IR signal that invades its carapace, and then send it out to the appropriate set-top box or A/V receiver. Basically, they want you to be able to use one remote to control the whole experience, and not just one thing, with one remote. As long as that means we won't have a kitchen table completely covered with remotes, call us fans.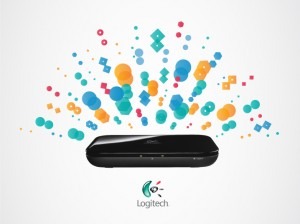 The system also incorporates support for other devices. That means Android-based gadgets, as well as devices that start with that letter "i." With free applications that you install on your devices, you'll be able to control your devices with the virtual remote. Best of all, though, is the fact that Logitech is opening up the platform to developers. Much in the same way that Google's kept an open mind to open source, Logitech believes that offering Harmony Link to many developers, the whole experience will benefit for not only Logitech and other companies involved, but also for the customer. We're expecting more and more details to keep trickling out as the days continue to truck forward towards the inexorable release of Google TV, so as they come, we'll be happy to let you in on all the good stuff.
[via Logitech]