Logitech Harmony 1000, A Universal Remote Done Right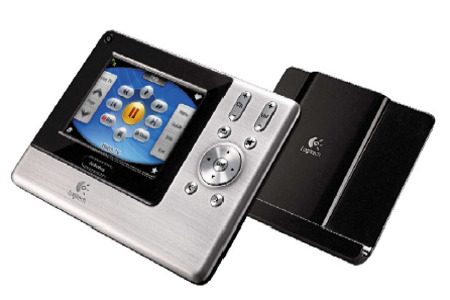 Manufacturers of super universal remotes have been in a competition to see who could cram the most buttons onto one plastic bar to create the ultimate monster controller. But this often made matters more complicated than simple for consumers. And Logitech was no exception with their Harmony 800 universal remote that had way too many buttons. And as if they've been listening to our complaints, they've recently come out with the Harmony 1000 that's so simple and functional, it ought to set the new standard for universal remotes to come.
The Harmony 1000 can seamlessly control up to 15 separate components and features a 3.5-inch color touch-screen LCD display with a minimal amount of buttons on a sleek metal body. Setup is done via your computer where the wizard walks you through the process of selecting from Logitech's large online database of over 4,500 manufacturers and over 150,000 devices.
So, if you really do have around 15 different remotes laying around on your coffee table or in the cracks and crevices of your couch, you should definitely consider replacing everything with one Harmony 1000. But, at $500, this type of convenience doesn't come cheap.