Logitech grabs KickStarter success behind TidyTilt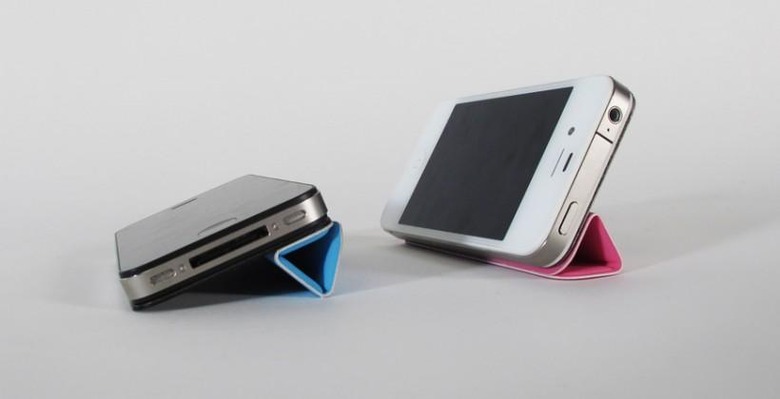 Chalk up another Kickstarter success, with Logitech buying up TT Design Labs, the team behind the $223k funded TidyTilt case for the iPhone. The deal – which will see TT Design Labs' two man team join Logitech – brings not only TidyTilt but the company's next products, TidyTilt+ and JustMount, under the Logitech umbrella, with availability for two out of the three to begin in a few weeks time.
TidyTilt was funded in January 2012, a folding case, kickstand, and earbud holder for the iPhone 4 and iPhone 4S. As well as wrapping around the headphone cord to keep it from tangling, the case could also be folded up to prop up the smartphone at an angle suitable for watching videos or typing.
Initially asking for $10,000, the Kickstarter took off and finished its funding period with $223,174 in total.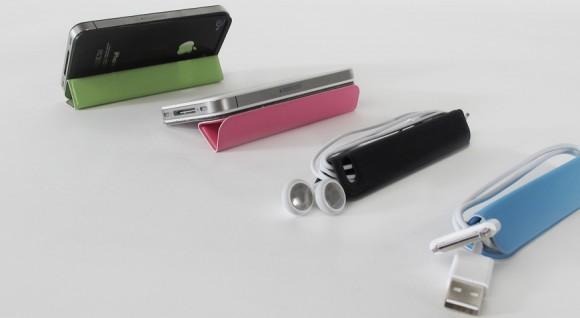 TT Design Labs followed up with a version for the iPhone 5, and then came up with JustMount, which as the name implies can be used to fix the iPhone to the wall. Both products will be offered by Logitech in the next few weeks, priced at $34.95 for the TidyTilt and $24.95 for the JustMount.
Meanwhile, Derek Tarnow of the startup will join Logitech full-time, while his co-founder Zahra Tashakorina will work as a consultant for the accessories company.
Kickstarter has become a perhaps surprising source of success for fledgling companies, which may have otherwise struggled to gain recognition without the benefit of crowdfunding. The site has seen a number of high-profile projects break into the mainstream, including the Pebble smartwatch, OUYA Android games console, and Memoto wearable life-logging camera, each raising several times the initial target amount.
However, with that visible success comes a number of challenges, not least scaling up to meet the greater-than-predicted demand for Kickstarter rewards. Often, as Memoto co-founder Martin Källström told us yesterday, there's a degree of naivety around the true nature of the process ahead, which can be magnified by the vocal demands of backers.