Logitech Goes HD With New Webcam Range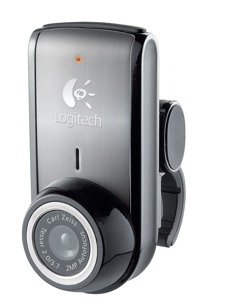 While Apple is quietly upgrading its MacBook Pro range with a 1.3-megapixel webcam, Logitech is out and proud with their new HD-quality 2-megapixel range.  So far consisting of two models – the desktop-friendly QuickCam 9000 and the laptop-loving QuickCam Pro for Notebooks – each has lens and optics made by Carl Zeiss, a silent autofocus system and support for 720p HD video at 960 x 720.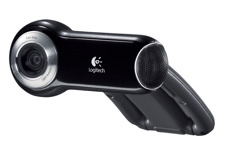 Logitech has developed a system of background noise cancellation called RightSound, which promises to not only reduce peripheral sound but reduce echo as well, and that's joined by their "fun filters" and 3D avatars which can apparently copy your lip movements.
Both models will be on sale in July for around $100 each.