Logitech G402 Hyperion Fury Review: the "world's fastest gaming mouse"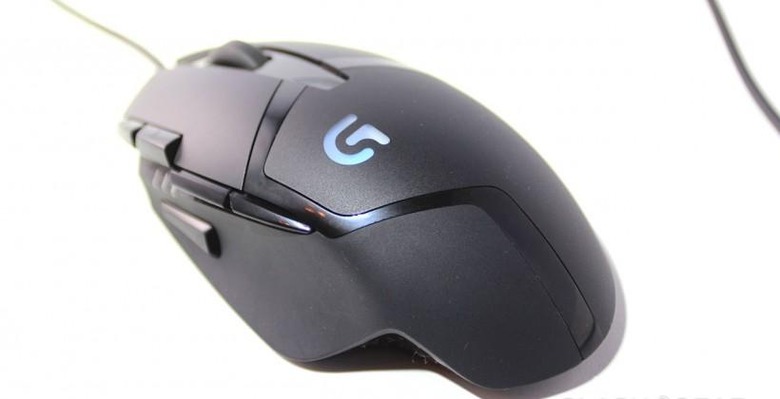 The folks behind the Logitech G402 Hyperion Fury suggest they've created a new age in gaming mouse technology. This device does not just rely on an optical sensor – they've incorporated several different sensors to make certain that there's no point at which any one sensor is relied upon too heavily.
Inside the Logitech G402 Hyperion Fury you'll find both an accelerometer and a gyroscope in addition to the device's optical sensor. All optical sensors can fail if your human hand moves too fast – less than a tenth of a second can be lost, but still. With this system, Logitech suggests you literally cannot move the mouse faster than it can sense you moving.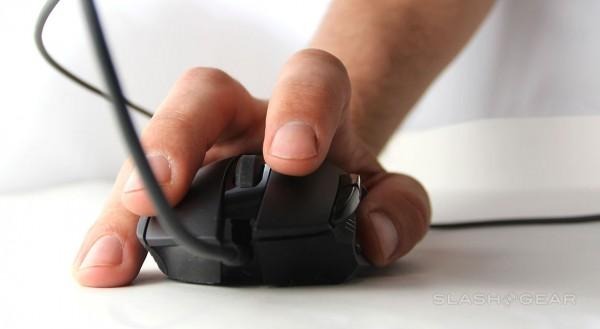 This mouse is said by Logitech to be able to track movements in excess of 500 IPS – that's inches-per-second. To test this, they've created a device which WHIPS the mouse's technology back and forth faster than a human arm. Have a peek at that chatter:
Around the edges you'll find 8 programmable buttons. Over the past several years, Logitech has been great in providing gamers with programmable hardware, and this G-series addition to their lineup continues that tradition with extremely easy-to-use software.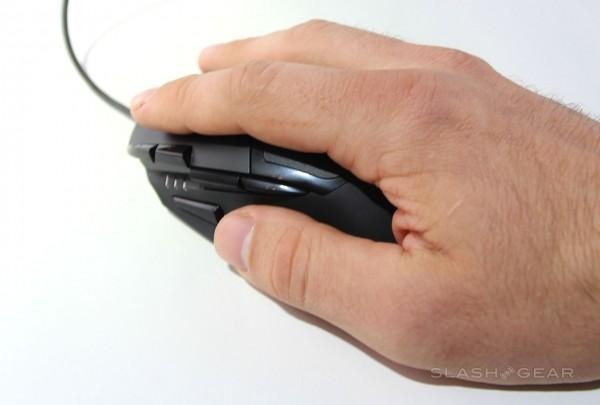 Technical Specs
Fusion Engine hybrid sensor
8 programmable buttons
On-the-fly DPI Switching
32-bit ARM processor
1 millisecond report
High-speed clicking
Full-speed USB
Tracking
Resolution: 240-4000 dpi
Max. acceleration: >16G*
Max. speed: >500 ips*
Responsiveness
USB data format: 16 bits/axis
USB report rate: 1000 Hz (1ms)
Microprocessor: 32-bit
Durability
Buttons (Left / Right): 20 million clicks
Feet: 250 kilometers
Physical Specs
Weight: 144 grams (mouse plus cable)
Weight: 108 grams (mouse without cable)
L x W x H: 136mm x 72mm x 41mm
Cable: 7ft
Four pre-programmed DPI settings are set at a switch, moving from 240 DPI at the most precise to 4000 DPI to fly. This and the rest of this mouse's functions are made possible with a built-in 32-bit ARM processor under its hood.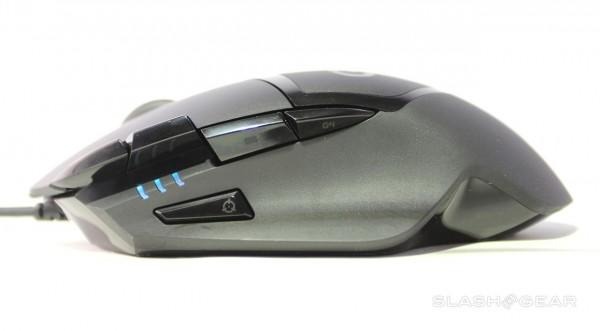 Adjusting between the minimum and the maximum DPI means the difference between being able to adjust for a sniper shot or whipping across the screen to adjust your view to a person running up behind you. Generally when you're "whipping around," precision isn't the most important bit of the situation – which is good, because even though we're able to go 4000 DPI, jitters ensue.
Out of the box you'll have four set DPI steps: 400, 800, 1600, 3200, but you can adjust anywhere from 240 to 4000 in steps of 80.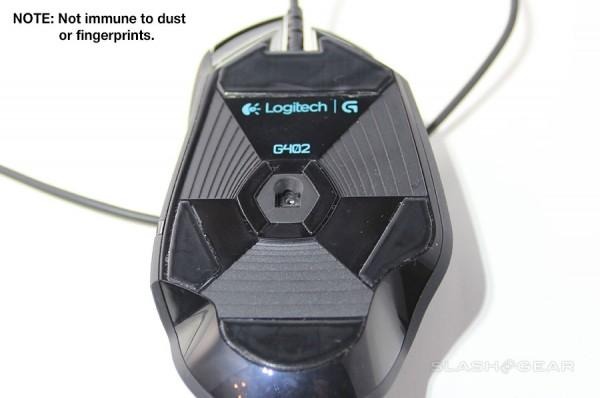 This machine is feels light enough that, at first touch, it feels less-than-top-quality. Once you start to actually use it, you see where the quality comes in. Logitech have created a mouse that's up for battle against some of our favorites.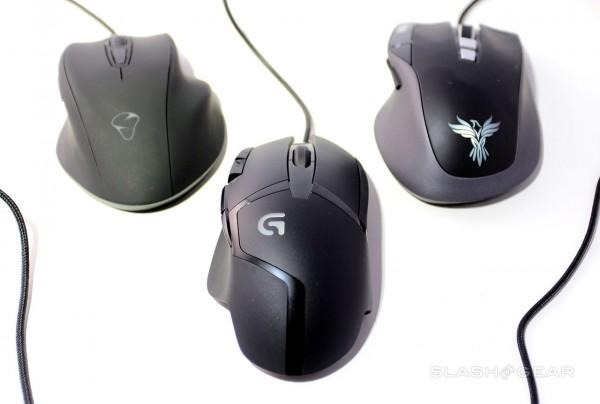 On the right you'll see the Nascita Feenix – an elegant looking and feeling device with a very wide body. On the left is the Mionix NAUS 7000, the shortest of the bunch, but still wider than the G402. The Mionix NAUS 7000 is what my hand considers contoured to perfection.

The only qualm I've had with the Logitech G204 is its width. I've gotten used to being able to have my hand spread out comfortably across a relatively wide mouse, like the models you see here. With the G402, I have to return to an age where my hand does a bit more wrapping around the sides.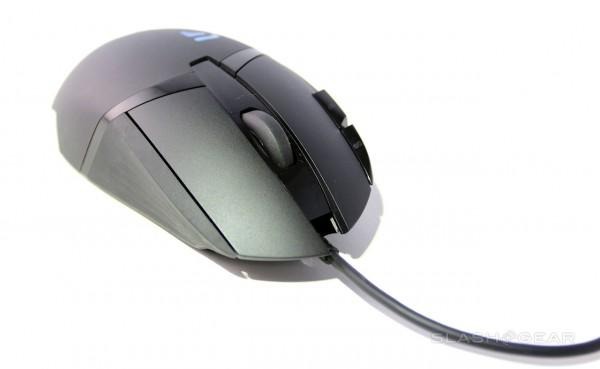 Regardless of this, the G402 comes out as one of the finest gaming mice on the market today. With a massive cord, high quality build, and super-speed, not to mention being the first mouse on the market with these extra sensors – Logitech has created a real winner.
This mouse will be available starting in August in both the United States and in parts of Europe starting at $59.99 USD. Logitech will also be selling the G402 Hyperion Fury mouse online – so have at it!