Logitech G19 LCD Gaming Keyboard up for pre-order: $200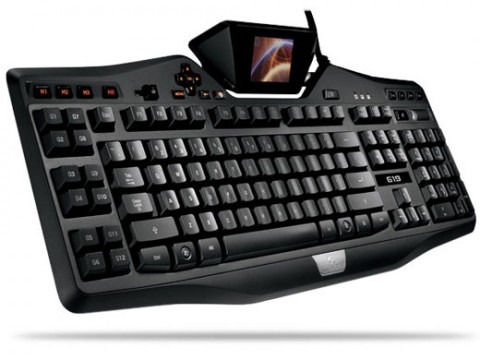 We may receive a commission on purchases made from links.
The Logitech G19 LCD Gaming Keyboard has gone up for pre-order on Amazon, promising macros, switchable key backlighting and a 320 x 240 mini-display.  A panel of twelve programmable macro keys – each storing three macros – runs down the left-hand side, and there's a real-time macro recording button to quickly add keypresses. 
As for the LCD, that can be used for game stats, system information, VoIP caller-ID, video playback or image slideshows, all without exiting your game.  Multi-key input recognizes up to five presses at any one time, and there's an integrated two port USB 2.0 hub.
Perhaps the most mundane, but useful feature is the game/desktop switch, which toggles off the Windows and context menu keys so that you don't accidentally hit them during gameplay.  The Logitech G19 LCD Gaming Keyboard is available to preorder at Amazon now.  It's priced at $199.99 and will begin shipping later in the Spring
[via technabob]