Logitech G MX518 Gaming Mouse Makes Old Mice Look Dumb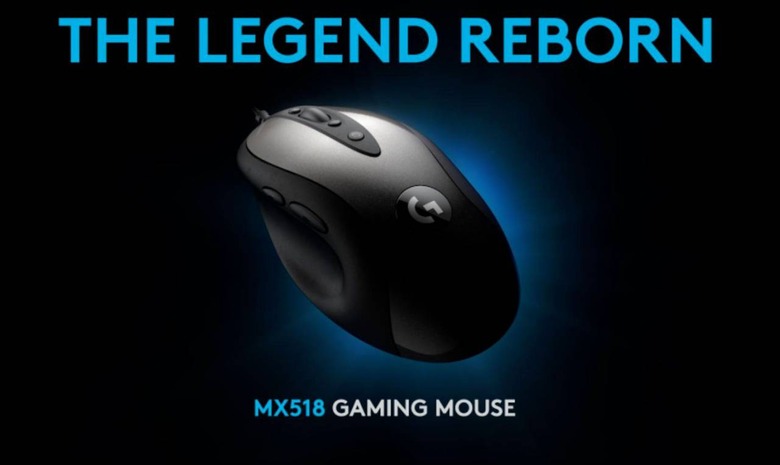 If you have a soft spot for the Logitech MX518, then here's a bit of good news: Logitech is reviving the famous gaming mouse and outfitting it with some new hardware. Logitech says that its fans – many of whom consider the MX518 to be "the finest gaming mouse of all time" – have been asking the company to bring it back for years. That's pretty high praise for a mouse, so naturally, Logitech was forced to oblige.
Though the new MX518 looks more or less identical to the old one, there are some under-the-hood upgrades that help bring the new model into 2019. Logitech says that the MX518 has been upgraded with its HERO 16K optical sensor, which debuted in the revamped Logitech G PRO last year. Logitech has been going through and upgrading a few of its popular gaming mice to the HERO 16K sensor, so it's not really a surprise to see that the MX518 made the cut.
The new MX518 has also been given a 32-bit ARM processor to cut report rate down to 1ms. One exciting addition is the onboard memory that's included with the device, which allows you to save your settings to the mouse and maintain them on a different machine without first downloading software and configuring them again.
Other than those hardware changes, the MX518 is mostly the same as it was the last time we saw it, though Logitech does say that has been outfitted with a new "Nightfall" finish and updated materials. There's still the eight programmable buttons from the original, and this new model should fit in your hand precisely as the original did as well.
Logitech has made some consistently good mice with consistently high prices, but happily, the new MX518 has a fairly reasonable price tag of $59.99. The mouse is available to pre-order today from Logitech's website, with no word on when it might begin shipping out.