Logitech G Pro Wireless Gaming Mouse review: Precision comes at a price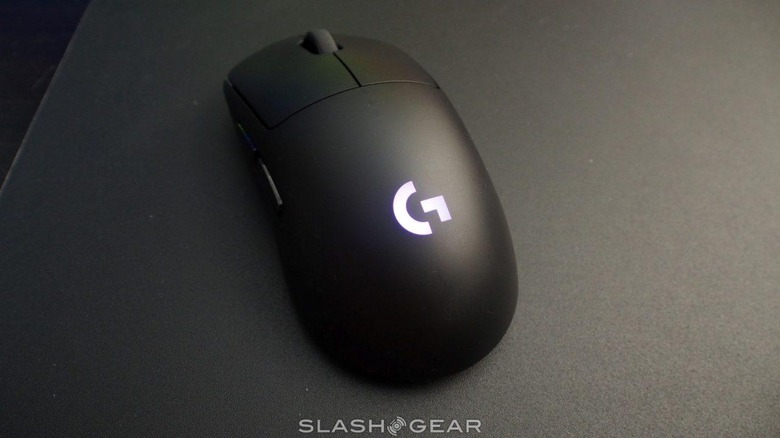 With the continued rise of eSports comes a greater focus on the kind of PC gaming accessories we're using. If you're a pro gamer, your mouse and keyboard suddenly become just as important as the hardware inside your PC, as they're what enable you to flex your skill. It shouldn't be a surprise, then, that amateur players of competitive games want access to the same hardware the pros use, and Logitech is more than happy to oblige.
In recent months, we've seen Logitech revive its Pro brand under the Logitech G umbrella. One key component of this new lineup is the Logitech G Pro Wireless Gaming mouse, which was designed over two years with feedback from more than 50 pro gamers in mind. If you follow competitive eSports, you've probably heard some of the names Logitech drops in its promotional materials for the G Pro, which reinforces this notion that this mouse is intended to be one of Logitech's top-of-the-line products.
While Logitech is certainly hoping to see pro gamers using this mouse on stage, this is first and foremost a mouse aimed at consumers. In many ways, it feels like the culmination of what Logitech has been working toward with its recent consumer mice, specifically the G703 and the G903.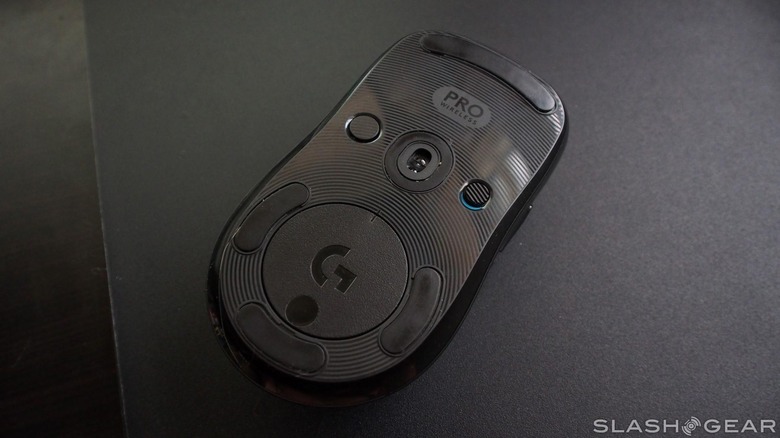 Like those two mice, the Logitech G Pro features the company's HERO sensor, along with Lightspeed and PowerPlay support. It isn't simply an iteration of those mice with a new design, however, as it brings its own improvements to the table.
The first and biggest improvement is Logitech's second-generation HERO sensor, the HERO 16K. The original HERO was already a pretty impressive sensor, but in the HERO 16K, the DPI range is increased to 100 to 16,000, with tracking that tops out at 400 IPS. Logitech says that it doesn't introduce smoothing, filtering, or acceleration at any of those DPI levels, and I believe it, as the G Pro Wireless offers excellent performance in-game just like the mice that came before it.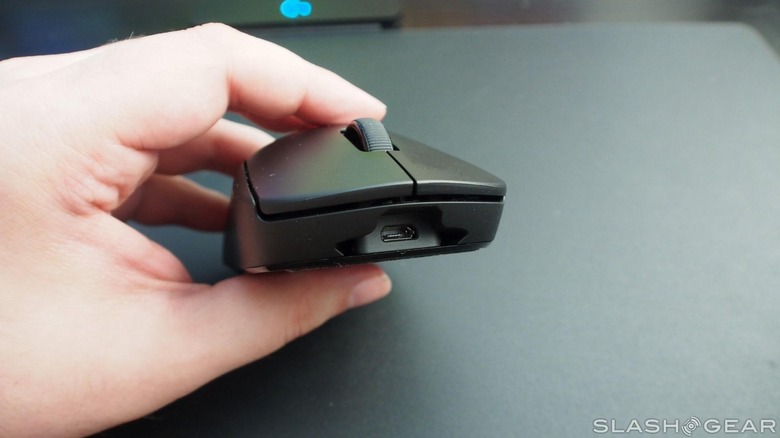 The design of the G Pro Wireless is fairly simple, but a good mouse doesn't need to be flashy in order to get the job done. On top of the mouse, you've got a pair of large main buttons that give a satisfying click when pressed. It's worth pointing out that, unlike on the G903, the G Pro Wireless doesn't have a button that allows you to put the scroll wheel into a free spinning mode. That's not some kind of critical feature or anything – at least not for me – but if you're someone who likes Logitech's free spinning wheels, you're not going to find one here.
The G Pro Wireless is an ambidextrous mouse, with two buttons on either side of it. These buttons attach magnetically and can be removed to turn the G Pro into a right or left-handed mouse, or you can just leave all four on and expand your options when it comes to key binding. This is similar to the ambidextrous design on the G903, and I think preserving that in the G Pro Wireless is a great move.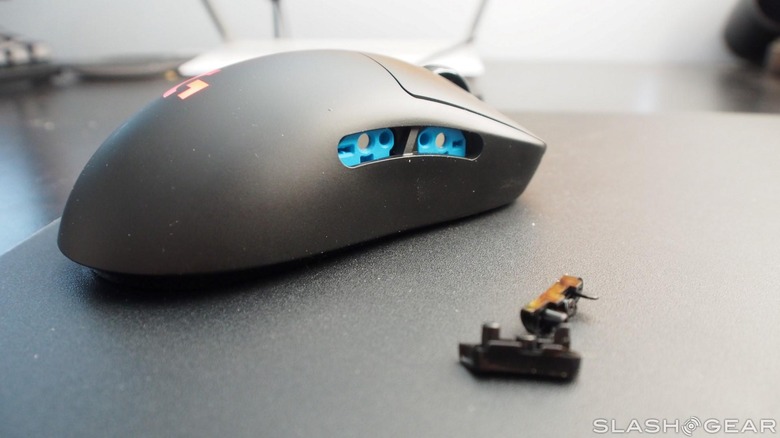 While the design of the G Pro Wireless is largely on point, there might be one decision that could prove controversial with some: Logitech has moved the DPI switch to the bottom of the mouse. This is something of a double-edged sword that has both benefits and drawbacks. The benefit to this, obviously, is that you won't accidentally switch your DPI settings in the heat of the moment, which is something that's happened to me a few times with other mice. The drawback is that it becomes harder to intentionally adjust your DPI on the fly.
This, however, is not as big of an issue as you might initially expect. Logitech is rolling out new configuration software with the G Pro called G Hub, which largely replaces LGS. You can still use LGS with the G Pro Wireless if you prefer, but in G Hub, you have the option to utilize the G Pro's five different onboard profiles. Customization options include adjusting your DPI settings and report rate, along with creating macros and custom button functions. One option you have is mapping a DPI shift button, so if you're an FPS player who likes to drop DPI while aiming down sights, you can map such a function to one the G Pro's buttons.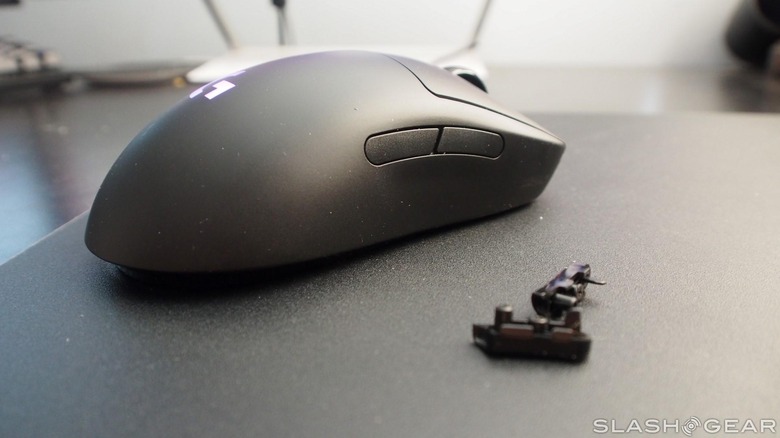 What will likely be the most exciting design aspects for many gamers is weight. The G Pro is built around an endoskeleton that brings total weight down to just 80 grams. That makes the G Pro Wireless the lightest wireless mouse Logitech makes, and quite possibly the lightest mouse I've ever used.
I've said before that I tend to prefer heavier mice, but there's no denying that the G Pro's lightweight design can have a profound effect on in-game response times. With a suitable DPI, the G Pro's low weight means that you barely need to move the mouse at all to see cursor movement, and that could make all the difference in twitch shooters, especially if you play at a high level. I think a lot of people will be pleased by the overall weight of the G Pro Wireless, but just keep in mind that it doesn't ship with any extra weights like the G703 or G903.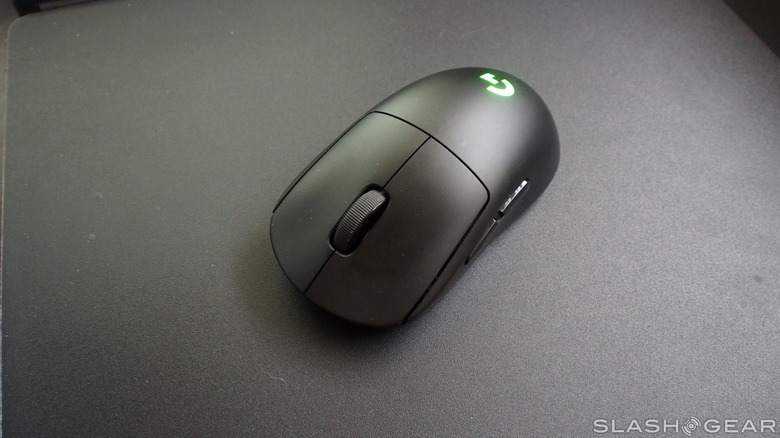 The G Pro Wireless also supports Logitech's Lightspeed and PowerPlay tech. We've seen Lightspeed implemented in other mice before, and since it drops report rates to a mere 1ms, it's probably the best argument we've seen to go wireless. I am a huge fan of Lightspeed in general, and while I might not normally recommend wireless mice to serious gamers, I'm much more confident recommending something like the G Pro because of the presence of that feature.
READ MORE: Logitech Powerplay ReviewPowerplay, as many of you probably know, is Logitech's wireless charging solution that's compatible with a collection of mice. If you've been using a Powerplay mousepad with something like the G703 or the G903, then good news: the G Pro Wireless is compatible with that mousepad out of the box, which means you can use the mouse without ever having to plug it in. The buy-in for PowerPlay is significant when you consider the cost of the mouse and mousepad together, but if money isn't an issue, it's definitely a great way to use a wireless mouse.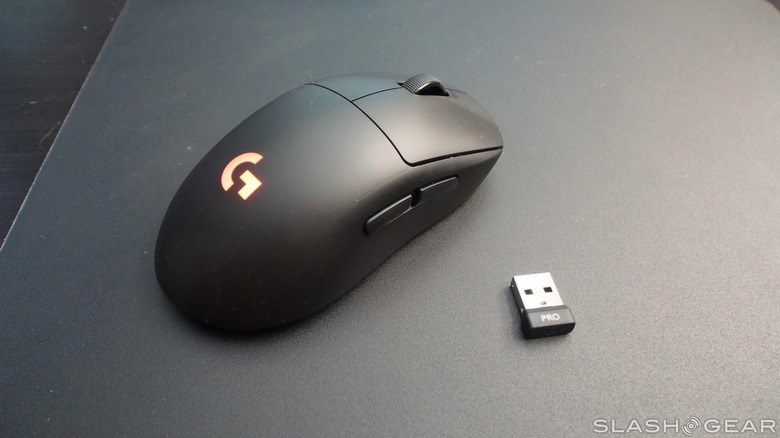 I've been using the G Pro Wireless extensively in games like Heroes of the Storm and They Are Billions over the past week or so, and I really don't have any complaints about how it performs. It feels great in the hand, it has top-notch accuracy, and its DPI range combined with its lightweight allows for very precise control. I was already a fan of Lightspeed and Powerplay going into this review, and the two of them combined meant that I never missed having a wired mouse. In short: it's an excellent mouse with little-to-no drawbacks, save for maybe one.
Wrap-Up
At the end of all of this, I come away very impressed with the G Pro Wireless. The mouse certainly has its quirks, but none of those are real dealbreakers. In fact, I'd say that the G Pro is one of the best mice you can buy, wireless or otherwise.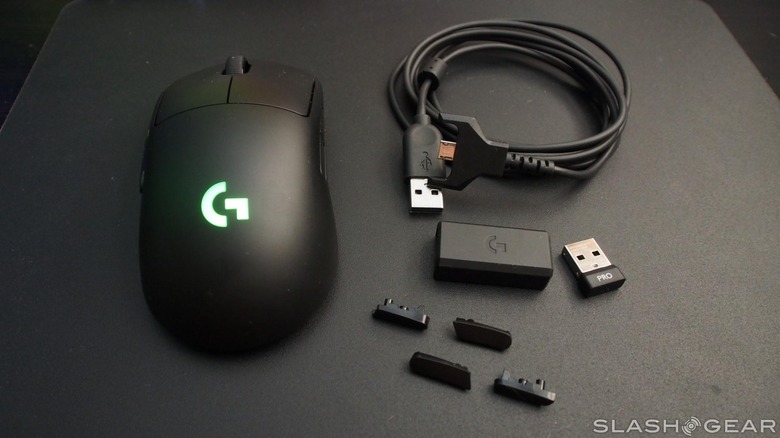 The only major criticism I have is one of pricing. Just like the G903, the G Pro Wireless costs an eye-watering $150. That's a huge amount of money for a mouse, even one as spectacular as the G Pro. I have no doubt that some will pay the asking price without batting an eye, but for budget-minded gamers, I'm guessing most of them will go with other, less expensive options.
If you want to take advantage of all the G Pro Wireless has to offer, you'll need to shell out another $100 for a Powerplay mousepad too. That's prohibitively expensive for a lot of people, even PC gaming enthusiasts who are used to spending on a lot of money on hardware. You can, of course, use the G Pro without the Powerplay mousepad, as it comes with a charging cable and a wireless dongle you can use for connectivity, so it isn't exactly necessary that you spend that extra $100 on the mousepad.
If $150 feels like too much for a mouse, you might consider something like the G703, which offers similar Lightspeed and PowerPlay support in a package that is admittedly larger and heavier than the G Pro Wireless. If, on the other hand, money is no object, then I have no doubt that you'll enjoy the G Pro and all that it brings to the table – I just wish it was priced lower so that it could be a must-buy for everyone instead of just a few.