Logitech dumps Revue to $99 amid dire Q2: loses $30m and CEO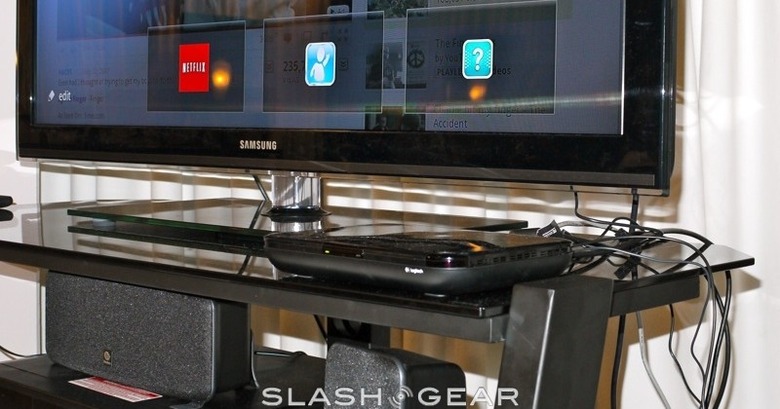 Logitech has reported $30m in losses for Q2 2011 [pdf link], further slashed the price of its Revue Google TV box in a desperate grab at an uninterested public, and lost its CEO who has bowed out amid the company's dreary financial showing. Moving forward, the Revue will be just $99 as Logitech attempts to "remove price as barrier to broad consumer acceptance"; meanwhile, company chairman Guerrino De Luca is resuming his former role as CEO after Gerald P. Quindlen stepped down.
Logitech had already cut the price of the Revue, from $300 to $200, in April this year, and this new reduction is expected to hit the company for $34m. The company is betting big on Google pumping investment into Google TV when Ice Cream Sandwich arrives, having previously admitted that sales of the STB amounted to as little as $5m.
"Our enthusiasm for the promise of the Google TV platform has always been focused on the opportunity to develop another large installed base for our products over time. Up until now, the installed base has remained relatively small. Therefore, with the goal of accelerating adoption of the Google TV platform, we have elected to reduce the retail price" Logitech
Sales overall were flat, Logitech reported, at $480m versus $479m in the previous quarter, though fell if you take exchange rate changes into account. As in the previous quarter, low-cost peripherals remained popular, but more expensive hardware – predominantly in Logitech's "Digital Home" range – struggled. Harmony universal remote sales slumped, and overall the segment was down 53-percent [pdf link]. The hope is that a cheaper Revue and growing interest in the company's new tablet accessories – with more to come – will turn things around.
[Thanks to everyone who sent this in!]