Logitech Cube makes mouse square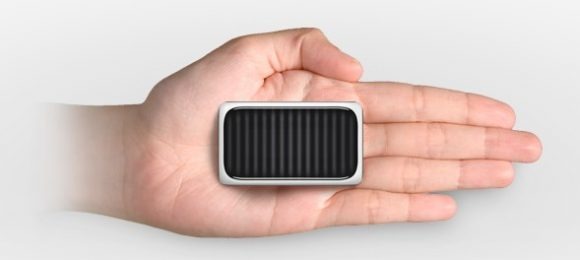 Logitech has revealed its latest mouse, the Logitech Cube, and it seems someone in the peripheral company's design has been left with nothing but a ruler to design it. A palm-sized box doubling as a mouse and a wireless presentation controller, automatically switching between the two when you lift it off the desk, the Cube's entire top surface is a touch-sensitive scroll pad.
While in presentation mode, clicking the Cube in the regular orientation moves forward a slide. However, flip it upside-down in your hand and click, and it backs up to the previous slide. Logitech also offers a "smoother scrolling" plugin to make on-screen motion more slick.
The internal Li-Ion battery recharges via microUSB, and there's a handy physical power switch so that you can make sure it's shut down in your bag. Connectivity is with Logitech's USB Unifying receiver dongle, and up to six can be paired with the Cube at any one time; range is up to 25m.
We're still not entirely sure how comfortable this new mouse might be for all-day use, but frequent travelers who can't quite get to grips with a laptop trackpad could find plenty here to like. The Logitech Cube is up for pre-order now, priced at $69.99.