Logitech CREATE keyboard case jumps on the iPad Pro train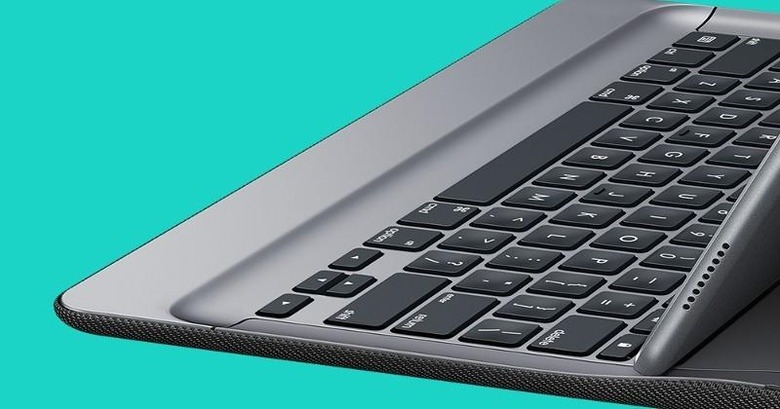 Unless you've been living under a rock, or sleeping the past 12 hours, you would have probably heard by now that Apple launched the iPad Pro, the tablet that breaks almost all of the restrictions that the late Steve Jobs set for the product line. It's huge, it has a stylus, and has an official keyboard case accessory. The latter, of course, is an opportunity for accessory makers to also capitalize on that opening. And first on the scene is none other than Logitech with its new CREATE keyboard for the iPad Pro.
What will set this keyboard apart from other similar designs, and one that makes it exclusive for the iPad Pro, is that it works with Apple's new Smart Connector, the set of three circles at the bottom of the iPad Pro. This is how the keyboard will connect with the tablet, which means less hassles for pairing, unlike with Bluetooth keyboards. Plus, it also means that it takes its power from the iPad Pro, so no more worrying about charging.
As a keyboard case, the Logitech CREATE also doubles as protection for the huge tablet. It's thin, so it shouldn't add unnecessary bulk to an already large slab. It also has "tightly-woven premium fabric" for protection against light accidents. Coincidentally, that's also how Apple describes its own official keyboard case. Perhaps that will be a standard for other third party keyboards.
Aside from a glimpse of the full-sized keyboard, Logitech isn't revealing much yet about the CREATE keyboard case, so we can only presume it will be very close to the design of Apple's own official accessory. No word yet on price but availability will start at the same time as the iPad Pro itself, which will be sometime in November.
Check out our hands-on of the iPad Pro and hit the links below for more coverage.