Live mobile TV hits MetroPCS with Dyle on Galaxy S Lightray 4G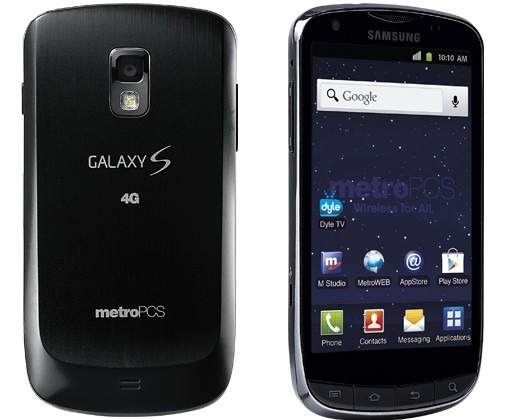 Live local TV on a smartphone has launched in the US for the first time, with MetroPCS pairing up with Dyle mobile TV to deliver broadcasts on the Samsung Galaxy S Lightray 4G. The awkwardly-named LTE smartphone will be able to access local and national news, sports and other content, with service bundled in with the regular MetroPCS plan.
Dyle uses a separate chunk of frequency to deliver live content from ABC, CBS, FOX, NBC, Qubo, Telemundo and Univision, among other channels, rather than via a regular data connection as per existing on-demand TV apps. That means you won't be chewing through any data allowance; the only time a 3G/4G connection is required is to update the program guide.
As for the smartphone itself, it runs Android 2.3 Gingerbread on 1GHz processor with a 4.3-inch Super AMOLED display, and has an 8-megapixel camera and front-facing 1.3-megapixel camera. There'll also be 4G LTE Mobile Hotspot support, again a first for a MetroPCS device, though the carrier says that it intends to roll that out to future Android devices too.
Dyle has limited coverage at present – there's a map here if you're curious to see if you'll receive broadcasts – but that's expanding all the time, the company claims. The Galaxy S Lightray 4G is on sale now, priced at $459 plus tax.