Live Luggage offers battery-operated suitcase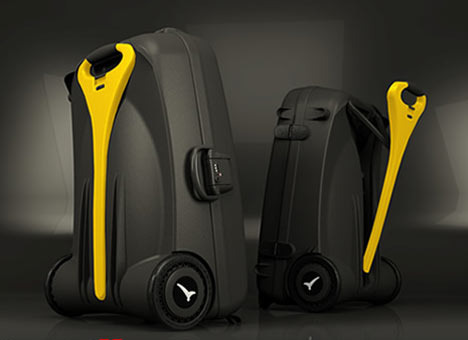 If you're stuck toting around a lot of luggage then you know it can get tiring after a while. Especially for those that aren't supposed to lift above a certain weight due to health concerns.
This suitcase is battery-operated and a single charge will keep it following you for up to 1.5 miles. Well that is if you keep your luggage weighing 36kg or lower.
The 12-volt NiMh battery is a bit heavy all by itself at 10.6kg. The only issue is the airlines that are strict on weight limits usually won't take anything over 20kg and will slap you with a fee for anything over that. The bag is being sold for $1,365.
[via uberreview]