Lito Sora electric motorcycle arrives with integrated touchscreen and GPS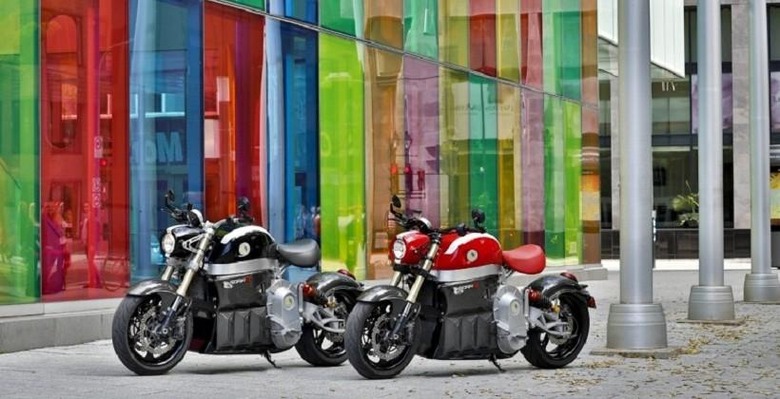 We've seen many electric motorcycles roll out over the years — the Brammo Enertia back in 2007, for example, and the more recent Voxan Wattman — and with every year comes improvements across the categories: efficiency, power, and technological capabilities. The latest entrant in the market is the Lito Sora, a modern bike with classic design elements and integrated tech.
Lito has officially kicked off production for the Sora, an electric performance motorcycle that offers a three-phase liquid-cooled AC induction motor and a top speed of 118 miles-per-hour. Power is delivered via 12kWh lithium-polymer battery modules, and all of it combines into a solid 66.37 ft-lb of torque.
Depending on the mode used — safe, normal, or performance — riders can get up to 124 miles on the highway and 62 city miles in range, a solid distance for those who want a bike for commuting to work or joy riding before sunset. Recharging the bike will take about nine hours, and there's a battery indicator on board to keep drivers aware.
The bike itself weighs in at a hefty 570 or so pounds, though it does utilize weight-saving materials like carbon fiber and aluminum. As mentioned, the bike brings with it an integrated touch screen display on the tank and a GPS, and rounding out the electric tech is what the maker hails as the "world's first ever electric motorbike seat," which can be adjusted to different heights.
The motorcycle will run you about $42,000 USD.
SOURCE: Gizmag