Voxan unveils 200hp Wattman electric motorcycle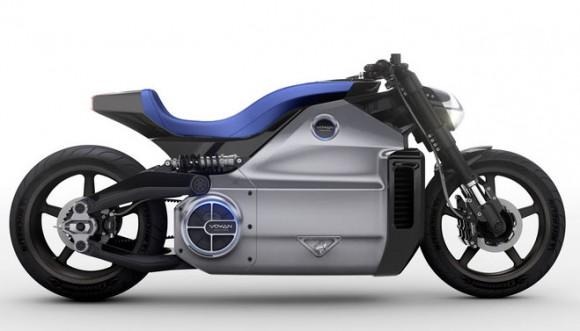 A French motorcycle company called Voxan has unveiled what it claims to be the most powerful electric motorcycle in the world. The new electric motorcycle is called the Wattman and it packs 200 electric ponies under its sleek bodywork. Like electric cars, all 200hp is available as soon as the throttle is opened.
The electric engine in the motorcycle produces 200Nm of torque at up to 10,500 rpm. The manufacturer also claims that the Wattman is capable of reaching 160km/h in 5.9 seconds. 160 km/h is nearly 100 mph, this bike can hit almost 100 mph in the time it takes some performance vehicles to reach 60mph.
The Wattman is built around a motor-battery pack carrier set. The frame is replaced with an incredibly ridged exoskeleton that integrates all of the powertrain components. The battery packs inside the electric motorcycle can be recharged in less than 30 minutes to 80% capacity using a COMBO II socket.
The bike has an integrated charger that can be plugged into a standard outlet at home. The battery pack has 12.8 kWh of power and a range of 180km per charge. Each of the bikes is hand built when ordered with pricing unannounced.
SOURCE: Voxan