LiteOn Skyla Memoir Digital Photo Frame With Scanner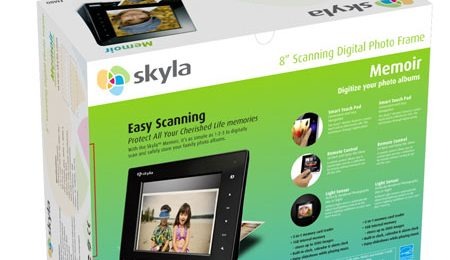 LiteOn have unveiled a digital photo frame capable not only of displaying pictures but of scanning them in.  The Skyla Memoir is an 8-inch display with 1GB of internal storage; it can scan up to 6 x 4 inch pictures at up to 600dpi resolution.
Demo video of the Skyla Memoir in action after the cut
Two USB ports allow for memory expansion, displaying images transferred from elsewhere, or offloading scanned photos.  The Memoir is also capable of displaying Motion JPEG, MPEG 1 and MPEG 4 video, together with playing MP3 files.  A remote control is included, and the scanning process is meant to be pretty foolproof.
LiteOn expect to have the Skyla Memoir in stores by late December, priced at $219.99.  For once, we'll even forgive the lack of wireless connectivity.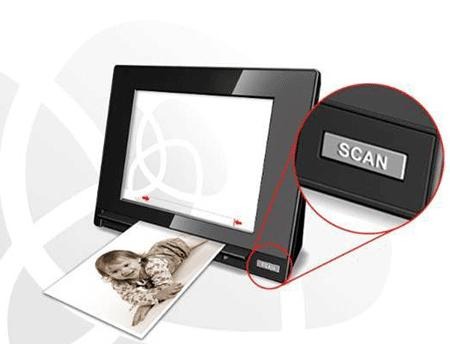 [via GearLog]