Linn Kiko takes AirPlay up a level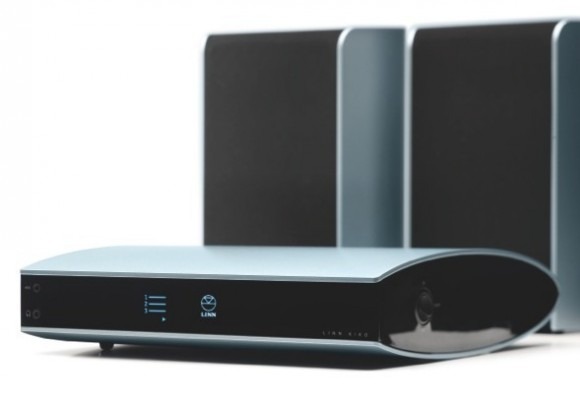 Linn might not be the first name you associate with iPhone and iPad streaming, but the Scottish company is hoping that change all that with its "budget" Kiko media streamer. "Budget" for Linn means £2,500, mind (the company's hand-made kit usually comes in at around $70k) though you do get a fair amount for your money: while the Kiko system will play nicely with Apple's AirPlay, Linn has also custom built its own streaming hardware complete with audio upsampling whether you're listening to music on a phone or tablet, through Spotify or Netflix, or from your games console or Blu-ray player.
In fact, Kiko gets the same proprietary algorithms as the company's far more expensive network media players – Linn famously opted-out of CDs, persisting with turntables until it jumped directly to streaming systems, and then set up its own high-bitrate record label, Linn Records, to sell digital music of the quality it believed was required -  which are applied to its range of inputs. You get three HDMI and one S/PDIF, RCA phono, and a TOSLINK digital optical, together with ethernet for streaming from an internet service or your networked PC/Mac/NAS.  There's also a 3.5mm aux-in and a headphone socket on the front panel.

The output is to the matching Kiko speakers, which pairs each driver with a 33W RMS amp and use a digital crossover. There's also an HDMI output for your TV or projector. Various free apps, such as Kinsky for iPhone and iPad [iTunes link] are offered for remote control, media selection, and more.
Of course, Linn's main rival isn't B&W or Bose, whose AirPlay-compatible systems start to look cheap in comparison to the Kiko, but brands like Bang & Olufsen. The Danish company's BeoPlay A9, for instance, is far more outlandish in its appearance than the Linn system, but costs roughly the same (though doesn't have the same flexibility in streaming or connectivity).
Does that make the Linn Kiko a bargain? At £2,500 in the UK and around $3,390 in the US, it doesn't come cheap, though you're getting the culmination of several years of R&D not to mention in-house production of the curved aluminum casings (available in six colors).