Linn Exakt takes on Sonos and AirPlay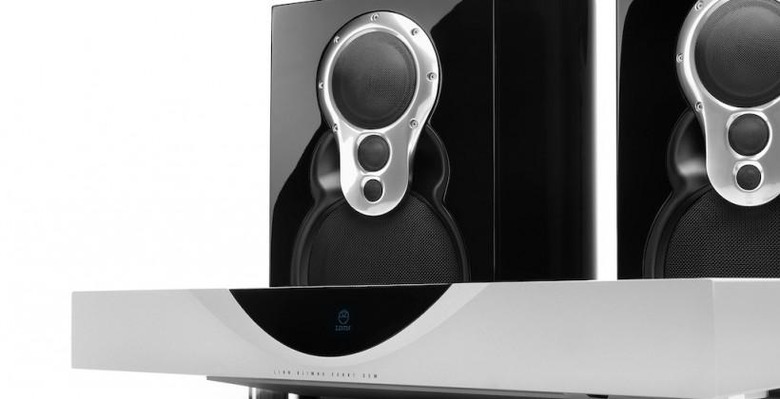 High-end music component company Linn is taking on Sonos along with Apple's AirPlay and other digital streaming systems with its new Exakt speaker technology, offering lossless connectivity. The Exakt system – which Linn rather hyperbolically says evolves speakers into "intelligent, connected, software-upgradeable products" – consists of the Klimax Exakt DSM and Klimax Exakt 350 Speakers, mixing together lossless hook-ups with various digital processing systems including crossover phase correction.
The end result, Linn claims, is "absolute accuracy" of data, together with a reduction in signal latency, lower jitter, and better synchronization between the individual speakers. Most of the systems will be professionally installed, Linn expects, and so customized to the specific rooms the speakers are used in, too.
There's also onboard phase correction, which automatically adjusts for variation in the physical drivers.
High-quality streaming for home components isn't new, though lossless technologies are somewhat rarer. As Linn argues, by saving the final transition from digital to analog until the very last minute, you avoid introducing any of the interference or noise analog can suffer from.
Linn hardware doesn't come cheap, however, and the Exakt system is no exception. A new setup is priced at a hefty £50,000 ($79,800), though Linn will also upgrade older Klimax 350 and Artikulat systems by adding an Exakt DSM, replacement 3K arrays, and new Klimax Exakt modules for the existing speakers.
How much that upgrade might cost is unclear, but Linn is counting on its existing audience paying a premium for adding wireless to their systems. That includes the recently announced Sondek LP12 Turntable, which for £25,000 ($39,900) rebuilds the casing out of Highland Park whiskey barrels.
Update: Some quick clarifications, turns out the Exakt system isn't wireless, and that the networked system Linn is using is actually Cat5 ethernet cabling. That links the speakers to the DSM main box, as well as the DSM to your router. The upshot is 24-bit 96Khz and 24-bit 192Khz support, along with upscaling of even analog sources such as turntables.