Linksys Powerline adapters debut; Wireless in pipeline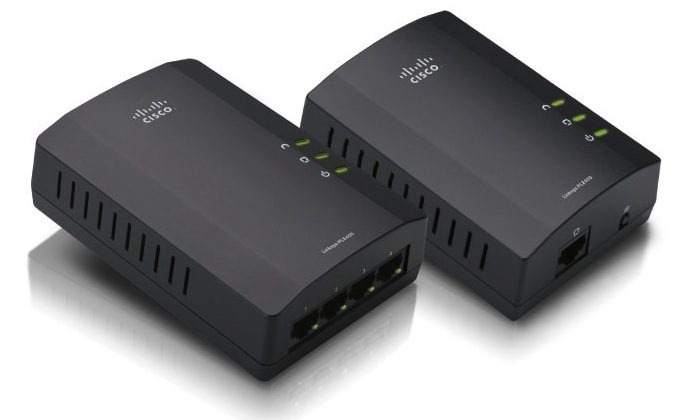 Linksys has outed a new line-up of HomePlug Powerline adapters, promising up to 200Mbps network connections passed over your regular home electricity wiring. Billed as ideal for consoles, streaming media adapters and the like, the new Linksys AV 1-Port (PLEK400) and AV 4-Port (PLSK400) offer one or four 10/100 sockets respectively, and will be joined by a wireless bridge later this quarter.
Both kits boast easy setup: one plug adapter slots into the wall near your router, hooking up via an ethernet cable to spare socket, while the other adapter goes next to your PC, A/V rack or whatever other device you want to get online. 128-bit security is offered between each adapter, and there's no software to install.
As for the Linksys PLW400 Powerline AV 1-Port Wireless Extender, that will drop in March and offer a way to create a distant WiFi b/g/n bubble somewhere in your Powerline network. It will be priced at $119.99, while the AV 1-Port (PLEK400) and AV 4-Port (PLSK400) are $99.99 and $119.99 respectively.