Linksys N750 Dual-Band X3500 Gateway Packs DSL And WiFi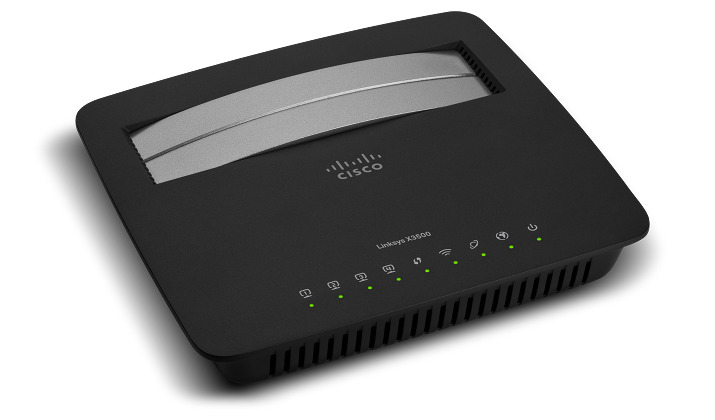 Linksys has outed its latest modem-router, the N750 Dual-Band X3500, bundling ADSL and gigabit ethernet connectivity along with wireless and app support. Offering dual-band 802.11n for up to 450Mbps wireless, along with four gigabit ethernet ports and a USB port that can be used to share external storage and printers with multiple networked devices.
There's also DLNA streaming and support for guest networks, allowing you to open up select access to visitors. In fact, the functionality is the same as the N750 wireless router-only that Linksys announced last year, only with the addition of ADSL support.
There's still a WAN port for external modems, in case you subsequently want to use the X3500 with a cable or fiber modem. Linksys also offers mobile apps for iOS and Android, Cisco Connect Express, for remotely tweaking settings, monitoring usage, and upgrading firmware.
Hook up a USB drive, meanwhile, and you can access its contents from any networked device, or indeed stream from it to your PS3, Xbox, or other gadget; a USB printer can also be shared. The Linksys N750 Dual-Band X3500 router is available in the UK now, priced at £139 ($213).