Linksys Media Extenders Temporarily Bricked After Microsoft Server Shut-Down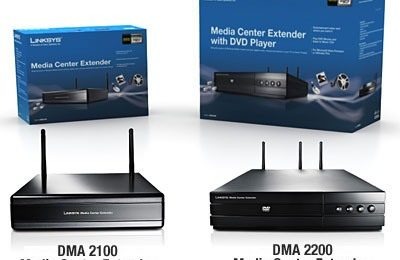 Linksys' ill-fated Media Extender devices for Windows Media Center are suffering an ongoing bug that has rendered them useless in the US, with what appears to be an offline update server leaving the DMA2100 and DMA2200 showing nothing but a black screen. The issue has been reported by multiple owners, though is apparently not affecting Europe (the update server for which is apparently still active).
A workaround for the problem has been devised by enterprising owners, though it's somewhat convoluted. Basically, by setting a dummy DNS address for the Media Extender, you can fool it into reconnecting without calling into the offline update server first.
According to reports from TheGreenButton, Linksys support is aware of the problem and the company's engineers are working on a fix. However there's no timescale for its roll-out, and it's unclear whether it will involve reflashing the Media Extender to remove its reliance on the update server, or simply pester Microsoft to turn the systems back on.
[via ZDNet]